Slow Travel: A Ultimate Beginner's Guide
Have you heard of Slow Travel? Have you returned from traveling feeling exhausted need another vacation?
Visiting an entire country or multiple countries in a few days can leave you feeling empty and exhausted.
Slow travel is not about traveling at a snail's pace.
Slow travel is about having more authentic experiences, staying longer in one place, and getting an in-depth impression of the country and its residents.
It also means taking your time and visiting a couple of days rather than rushing through the main sights within a few hours.
In this slow travel beginner guide, we will cover,
What is slow travel?
How did I start traveling slowly?
What are the benefits of slow travel?
How to start slow traveling?
What is Slow Travel?
If you love to travel as I do, slow travel is a more sustainable mindset to travel the world over a more extended period (at least a month) without getting burnout, tired, or just sick of it.
It's not just a way to travel.
It's a mindset.
Slow travel is more about the quality of your experience than the number of your experiences when you travel.
A big part of travel is to feel the local flow of life.
Slow travel is about building a better connection with people, food, nature, culture, or history.
We need to step back from to-do lists and Instagram-worthy photo ops.
We should focus on what locals do every day, exciting them and giving them joy.
How I Started Travelling Slowly?
I came across the term "slow travel" this year while researching my niche for my travel blog.
I have been slow traveling for the past six years without realizing it.
I booked a trip to NYC for May 2017 for a week. Around the same time, I had an opportunity to model in NYC for three months.
I had the trip booked for weeks before knowing I would move to NYC.
I had booked the bus tour and the statue of liberty tour. I saw almost all NYC sights in a week.
At the end of the week, I had all these pictures of sights but didn't know anything about the real NYC.
I ended up living in NYC for 1.5 years.
During my time living in NYC, I would go out to do some sightseeing.
I discovered so many places that I had never seen online, and they were better.
During my time in NYC, I made friends who have lived there all their lives and knew all the good local spots.
I also remember growing up in the city of lights, Las Vegas, and I rarely went to the strip.
Locals only go to the strip because you work there or show friends and family when they are in town, and that isn't real life.
Visiting a place and living there are two different things, mainly when you just stick to the tours that only show you the sights.
Fast forward to today, I have lived in 7 different parts of the world, and I have lived in these places for at least three months.
Living in different places sounds like the world, and getting into a new routine is like starting a new life each time.
You have to get familiar with your neighborhood, the stores you will need to frequent, get a sim card, change currency.
Having the chance to live in different parts of the world for more extended periods, you start to live like a local and familiar with the community.
Making friends with the community makes you feel safer and learn so much from the locals.
The best part is getting recommendations from the locals, especially the secret spots.
I think now in an age where we see our peers or people that we follow going to countless beautiful destinations.
We feel like we are missing out and want to collect the most stamps.
I was one of them, and I even got the passport with more pages so I could fill it up.
Quickly I found that wasn't for me.
I was making trips to see everything I saw on Instagram; once the trip was over, I just had a bunch of selfies but didn't learn anything about the county, the people, or the food.
That's when I decided to look for more authentic experiences without a jammed-pack itinerary.
The pressure to snap your selfie and then move on to the next thing can be overwhelming when traveling.
6 Benefits of Slow Travel
1. SAVES YOU MONEY
By staying longer in one place, renting an apartment/room for a month would cost the same or even less than booking a hotel room for a week.
Having a kitchen will also save you money by cooking your meals.
Eating out at restaurants or cafes three times a day – this adds up.
Transportation costs are less too – you won't be moving as much, depending on your destination, this could save you lots of money.
2. ITS BETTER FOR THE ENVIRONMENT
We all know that global warming is no joke, and in this day and age, there's no excuse to be taking so many flights on a short trip.
By staying longer or not traveling to so many different destinations in a short period, you can avoid taking flights.
Taking a train, motorbike, car, or even a bike are better options to reduce your carbon footprint and allow you to travel with a lighter conscience.
3.SLOW TRAVEL ALLOWS YOU AVOID TOURIST CROWDS
Most people now want to pack everything into a single day.
They rush around a place, desperately trying to see all of the same attractions as everybody else, and end up contributing to horrific crowds that the locals hate.
Research the low season to avoid fewer tourists.
By staying in a place for longer, you can avoid the crowds.
Waking up, going sightseeing during the week, and spreading it over a few days or even weeks gives you time to enjoy and relax.
4. EMPOWERS LOCAL ECONOMY
The money from paying rent, buying food from the farmers market, local small businesses helps local people instead of going to a big corporation.
Many people who visit popular cities on a day trip will stop at a touristy place or on a pre-paid tour with a large corporation and not spend anything in the place they're visiting.
5. AUTHENTIC EXPERIENCES
The tourism industry tends to be very fake.
Tours will show you the pretty sight to take the famous Instagram picture and then leave it to your next sight.
Tours won't go into how it's like to live there and never get to experience the reality of an area.
Having honest conversations with locals, you can see how life is there from their point of view.
Make friends with locals; they can give you unique suggestions that no one knows and you could never have known from visiting just a few hours.
When you travel slowly, you experience what the area is all about, and you see the authenticity of the location.
The experiences become rich, intricate, and fascinating instead of empty, predictable, and superficial.
You are choosing quality over quantity.
6. LESS STRESSFUL
I don't know about you, but my stress levels can be high before going on a trip and even more now with Covid.
You're thinking about everything going as planned and now need to consider other things like health risks.
If you travel slower, it's about going with the flow and less about rushing and worrying about doing everything on your list before the week is over.
Slow travel allows for peace and ease, and all you have to do is relax and let the experiences happen.
How to Travel Slowly?
I know what you are thinking; I don't have the luxury to take months off work.
No problem! You can travel slowly for a weekend, a week, it's up to you.
Start by not feeling that your next trip to Europe, Asia, or America is once-in-a-lifetime.
If you don't see it ALL now, you never will.
That's not true.
As long as we make travel a priority in our lives, most of us will get to see more of the world than we think.
1. Don't fill up your itinerary.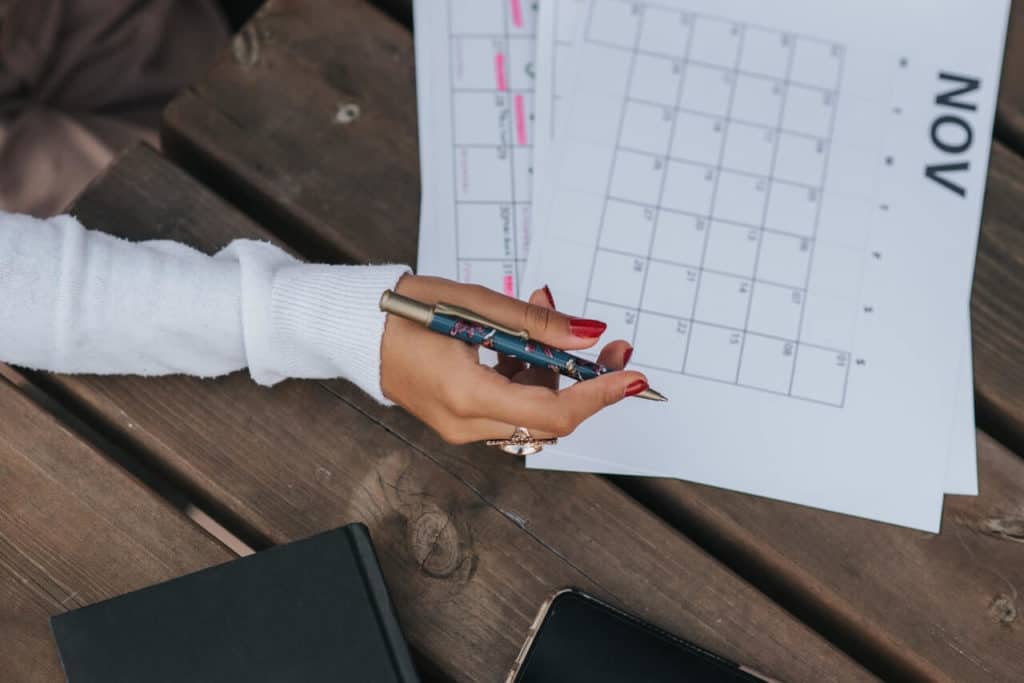 ‍
Having a plan is good but leave some days free up to chance for once.
Leave such gaps in your itinerary for a surprise or more time to relax.
When you wake up on the first day of your travels, surrender to whatever the world has in store for you and live without fear of missing out.
The best part of the trip is when things happen on the spot and discover new things.
2. Live like a local
Talk to the people you meet when you arrive at your destination and ask their favorite places to eat, relax, and hidden gems are.
They will know the city better than you do, so take their advice, you won't regret it.
That food cart in the corner is the go-to spot for delicious food for super cheap.
‍3. Be a tourist within your city
I bet you you haven't seen all your city has to offer.
I know I haven't seen everything in my hometown of Las Vegas.
We sometimes forget that our town is a travel destination for others.
Exploring your city is an easy way to implement it in a place that you feel familiar with.
Think of yourself as a tourist within your city.
Go check out that new restaurants or the new pop-up store, exhibit, hike, or even do something touristy; you might learn something known about your hometown.
‍4. Drive don't fly
‍
Yes, you might still need to fly to your destination.
Drive to the next destination if possible.
You will miss the local markets, fields, and things not shown on the brochure if you fly.
Driving also makes it easier to plan and change your plans on the spot.
Ground transportation is also more efficient, better for the environment.
5. Stay in a villa or apartment
Staying at a resort, you won't have an authentic experience.
And let's not forget all those resort fees.
If you want to become part of local life, book an apartment or just a room.
The place will have more character and history.
You will experience local life, chat with your host, or maybe even share a meal, and learn about life from their point of view.
6. Learn a Few Words
Since you'll be traveling slowly, you have time to learn a few local language words.
Knowing a simple "hello" and "thank you."
Then work your way up to "how are you?", "what's your name?" and other phrases of small talk.
Locals appreciate you trying and will even teach you a few bad words.
7. Turn off GPS
When I was living in Bali, we asked where we should go?
To my surprise, people kept staying just drive you cant get lost.
It was one main road with little streets.
We got on our scooter and just drove around and discovered so many places that we wouldn't have.
Put down your map, and just go!
Keep your eyes open, observe the people, the buildings, and the life around you.
8. Take a Tour
Tours are not just for your average tourist.
Tours are great for everyone, and there is always something to learn and see.
Look for small group tours or even a private tour.
I like the private tour because you don't have to wait on anyone and go at your pace.
Look up different tours that focus on independent-style travel.
I enjoy going on food tours because it breaks me out of my comfort, zone and I feel more confident trying local food than I wouldn't have tried if I was on my own.
Conclusion
There are numerous reasons to travel slow, how they can positively impact a traveler's journey and the destination visited.
I believe slow travel is beneficial for everyone, and that's why I created this blog.
Check out my travel guides for more authentic experiences, discover hidden gems, and travel tips.
So, are you ready to try to travel slowly? Where will you slow travel to next?
Let me know in the comments!
LOVE IT? PIN IT!