11 Important Things You Need to Know Before Visiting Hawaii
Hawaii is a popular tourist destination for many reasons: its stunning beaches, tropical climate, and fascinating culture. If you're planning on visiting Hawaii for the first time, there are a few things you should know before you go.
This blog post will outline some of the most important things to know before heading your trip to Hawaii.
Read on for information that will help make your trip as smooth and enjoyable as possible!
Learn a few Hawaiian words and use them during your trip
NO TIME TO READ NOW? SAVE FOR LATER!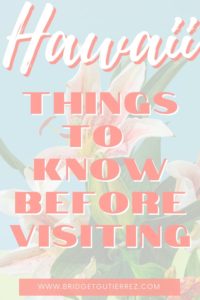 11 Important Things to Know Before Visiting Hawaii
1. Learn a few Hawaiian words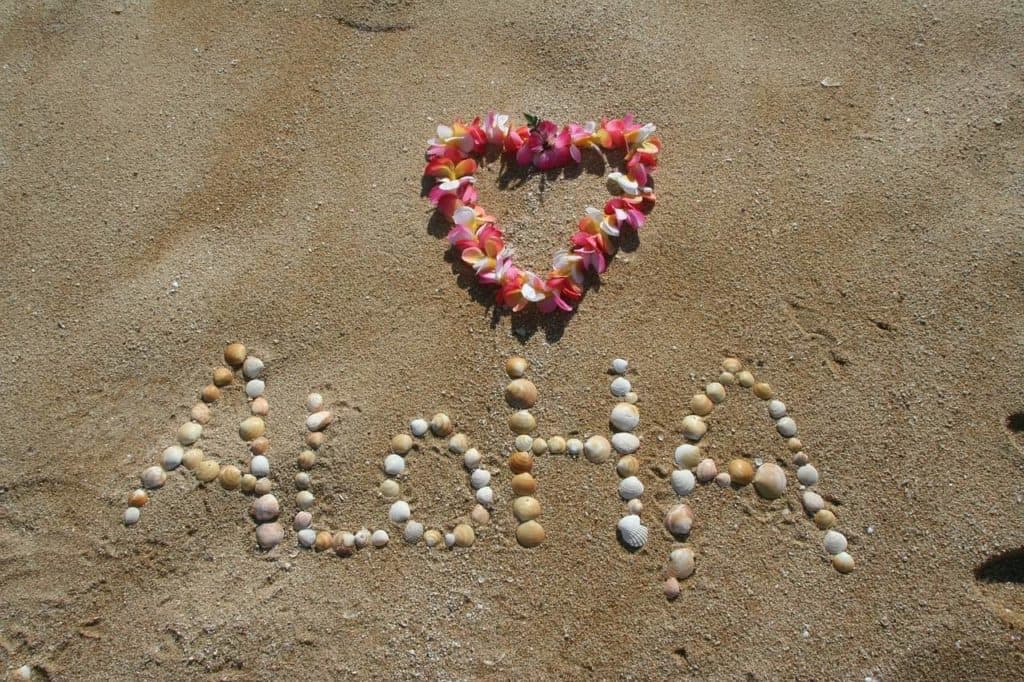 If you're heading to Hawaii for the first time, it's essential to learn a few Hawaiian words and phrases!
Speaking a few words will help make your trip more enjoyable and immersive.
Here are some of the most common Hawaiian words and phrases you'll likely use during your trip.
ALOHA-is used for hello and goodbye.
You probably already know this one!
MAHALO– means thank you.
HONU-Hawaiian green sea turtle.
Check out this article to know where you can swim or spot a Honu on Oahu.
Best Places to go Swimming with Turtles on Oahu
MAUKA-Toward the mountain, often used in directions.
MAKAI-Toward, the ocean, used when giving directions.
These words will help you communicate with locals and make your trip to Hawaii even more special.
You'll sound like a pro when you start using them!
Local also really appreciate you taking the time to learn even just the basics.
Soak up the sun and culture while you're in Hawaii – it's an experience you'll never forget!
2. Reef-Safe Sunscreen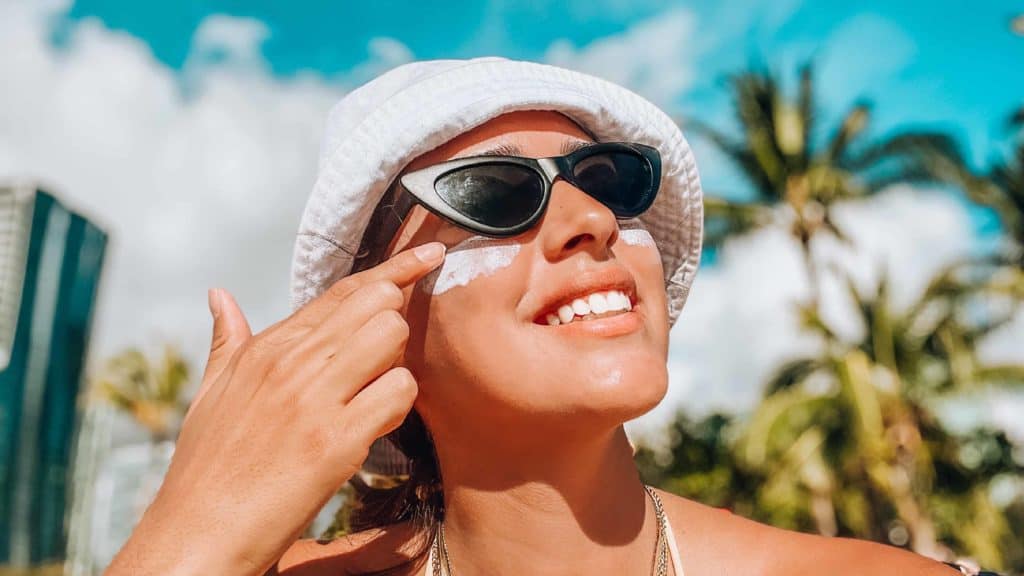 One of the most important things to consider is what you'll need to pack.
Besides the obvious items like swimsuits and sandals, don't forget the sunscreen!
But not just any sunscreen – reef-safe sunscreen.
Read my more in-depth reef-safe sunscreen article if you're unsure what that is or why it's crucial.
Hawaii has some of the most beautiful coral reefs globally, and they're at risk from sunscreen-related damage.
By choosing reef-safe sunscreen, you can help protect these natural treasures.
3. NO Free Lei at the Airport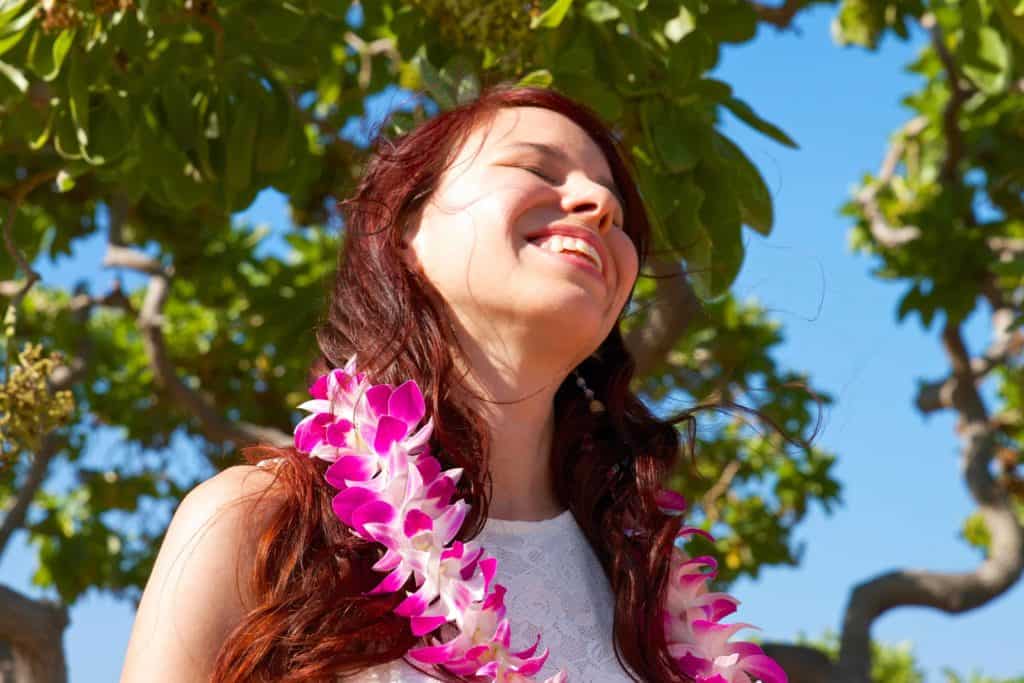 It's a common misconception that you can get a free lei when you arrive in Hawaii.
Unfortunately, that's not the case – unless, of course, you know someone who can hook you up.
Still, want that Hawaiian arrival experience?
Book an Airport Lei Greeting when you arrive in Hawaii. You can't go wrong with a fresh flower lei and a warm "aloha" the moment you step off the plane.
4. Be Respectful of Sacred Sites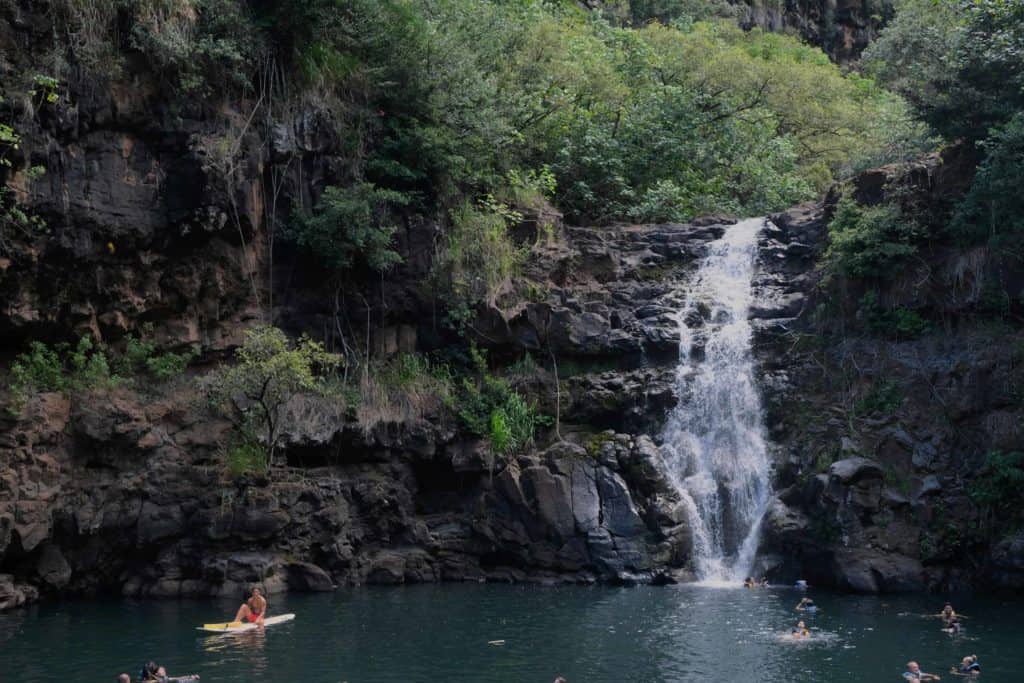 Hawaii is a beautiful place with plenty of stunning natural scenery to enjoy.
However, it's essential to respect the islands' sacred sites when visiting.
You may not know it, but there are sacred sites all over Hawaii that the local Hawaiian community holds dear.
If you're visiting, be sure to respect these places and avoid disturbing them in any way.
By doing so, you'll help keep the peace and harmony of these sacred spaces intact.
Thanks for being considerate!
5. Do NOT Take From Beaches or Parks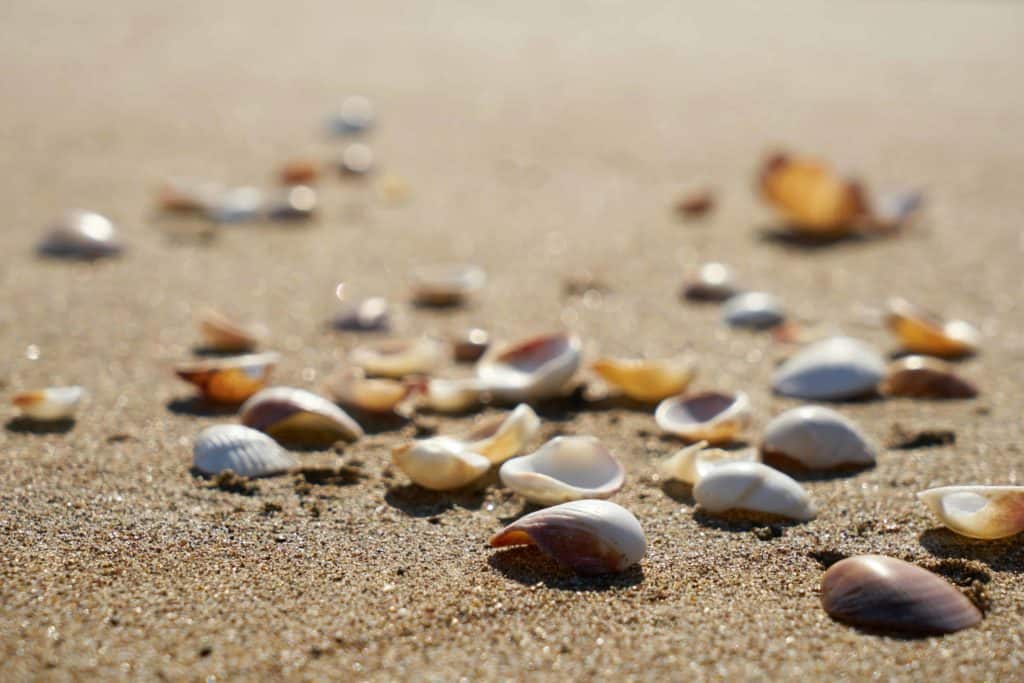 Hawaii's beautiful beaches are great places to visit, but be careful not to take anything from the beaches or parks.
Many people have been arrested for taking sand, shells, or other natural objects from Hawaii's beaches and parks.
If you're caught, you could face fines or even jail time.
So please respect Hawaii's natural beauty and leave everything as you found it.
Mahalo for keeping Hawaii beautiful!
6. Do Not Touch Wildlife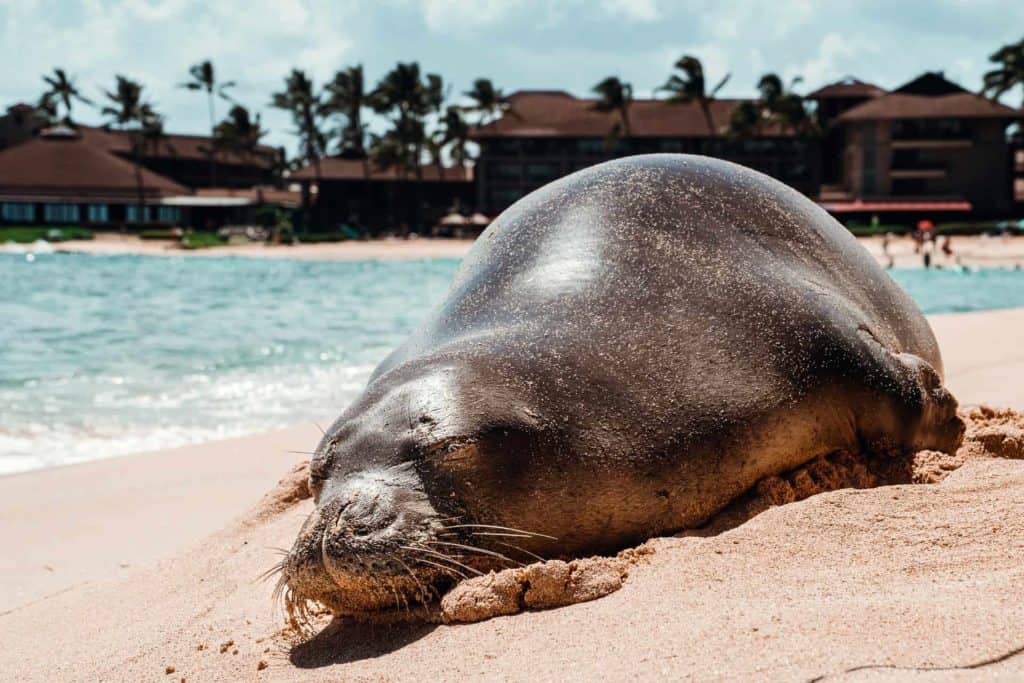 One of the great things about Hawaii is that it is home to incredible wildlife.
While it's tempting to get close to the animals and touch them, it's actually illegal in Hawaii.
By law, you must stay 10 ft away from all wildlife.
So please respect the laws and enjoy your time in Hawaii without getting too close to the animals.
Mahalo!
7. Read the Warning Signs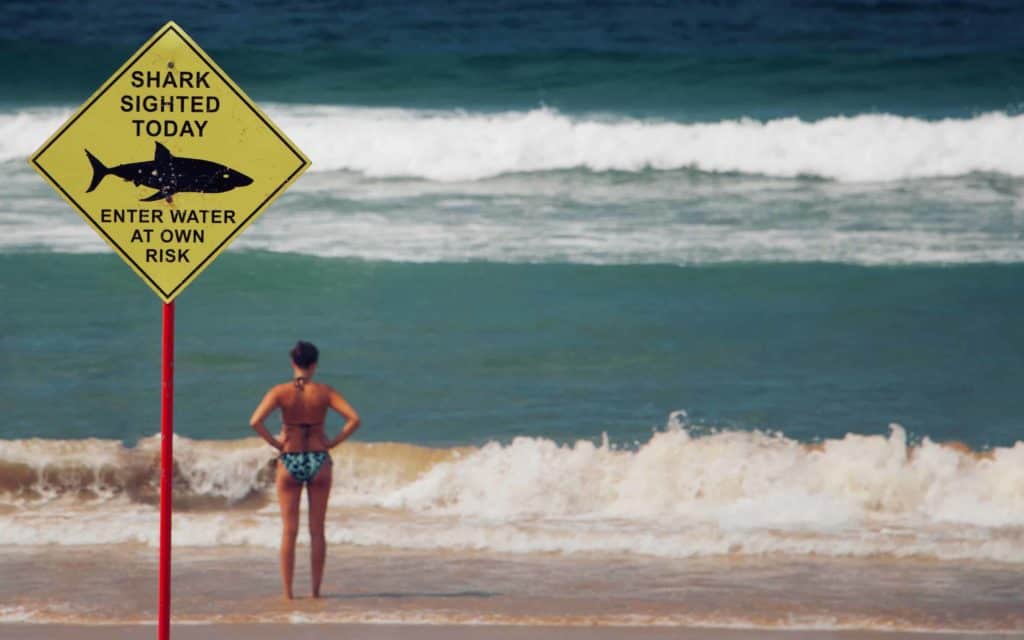 With a bit of common sense, your Hawaiian vacation will likely be safe, fun, and unforgettable (in a good way).
However, be aware that there are hazards in Hawaii just like anywhere else, and you should always take any necessary precautions.
For example, signs at the beach indicating it's unsafe to swim could result from dangerous marine life or strong rip currents.
Box jellyfish are often seen seven to 10 days after a full moon when they float into Hawaii's shallow near-shore waters, such as those at Waikiki.
Signage at waterfalls may indicate the presence of leptospirosis, so swimming there is not safe.
8. Show Respect Culture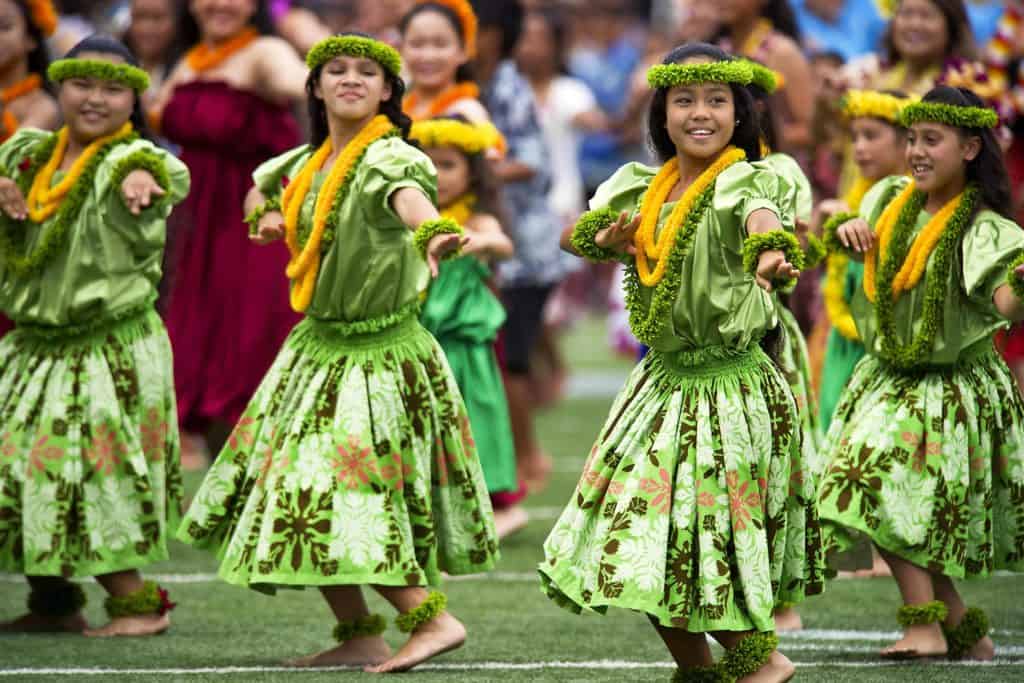 If you're visiting Hawaii for the first time, it's important to remember a few things. First and foremost, be respectful of the culture and traditions here.
This is a place where people have been living for centuries, with customs and beliefs that are very different from what you may be used to.
Make an effort to learn about Hawaiian culture before your trip to enjoy your experience while respecting those around you.
Secondly, always dress appropriately when visiting sacred sites or attending ceremonies – this means no revealing clothing or swimwear.
Finally, please be conscious of your energy and how it affects others.
Hawaii is a very spiritual place, and the locals take their customs and beliefs seriously. Be respectful of their culture and way of life, and you.
9. Be prepared to spend a lot of money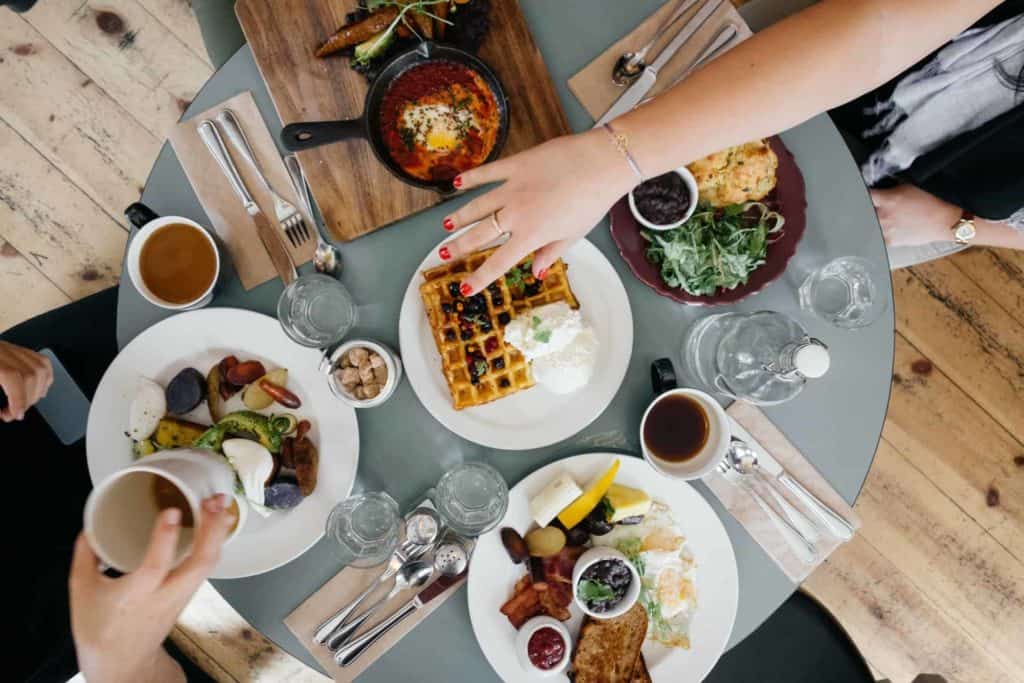 Hawaii is a beautiful and romantic place to visit, but be prepared to spend a lot of money on food, drinks, and activities.
Most resorts are pretty expensive, so it's best to research which one will fit your budget before you book.
Although there are a few budget-friendly options, for the most part, you'll need to be prepared to spend some cash if you want to have a good time.
So before you pack your bags and head off to paradise, make sure you're aware of the cost of Hawaii and budget accordingly.
If you're looking for a good deal on food, I recommend eating at the local grocery stores or farmers' markets instead of restaurants.
And if you want to do some sightseeing or go on a few adventures, be prepared to pay top dollar.
But trust me, it's all worth it in the end! 😉
Here are some of my favorite things to do in Oahu.
Best Places to go Swimming with Turtles on Oahu
10. Bring Your Own Reusable Bags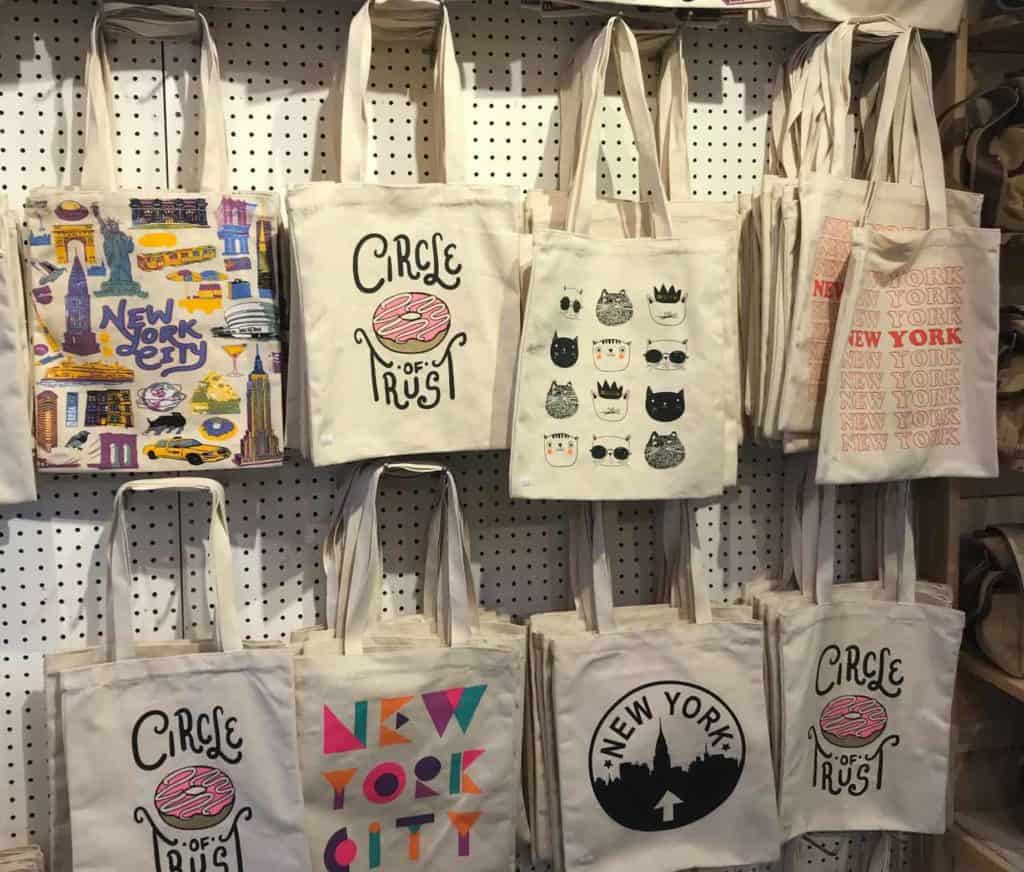 When they go to Hawaii, many people think that everything is taken care of, and they don't need to bring anything with them.
Unfortunately, that's not the case.
You'll need to bring your own reusable bags when going shopping to avoid the 15 cents cost per bag.
So make sure to pack a few reusable bags in your suitcase before you come!
11. Don't Leave Valuables in your Rental Car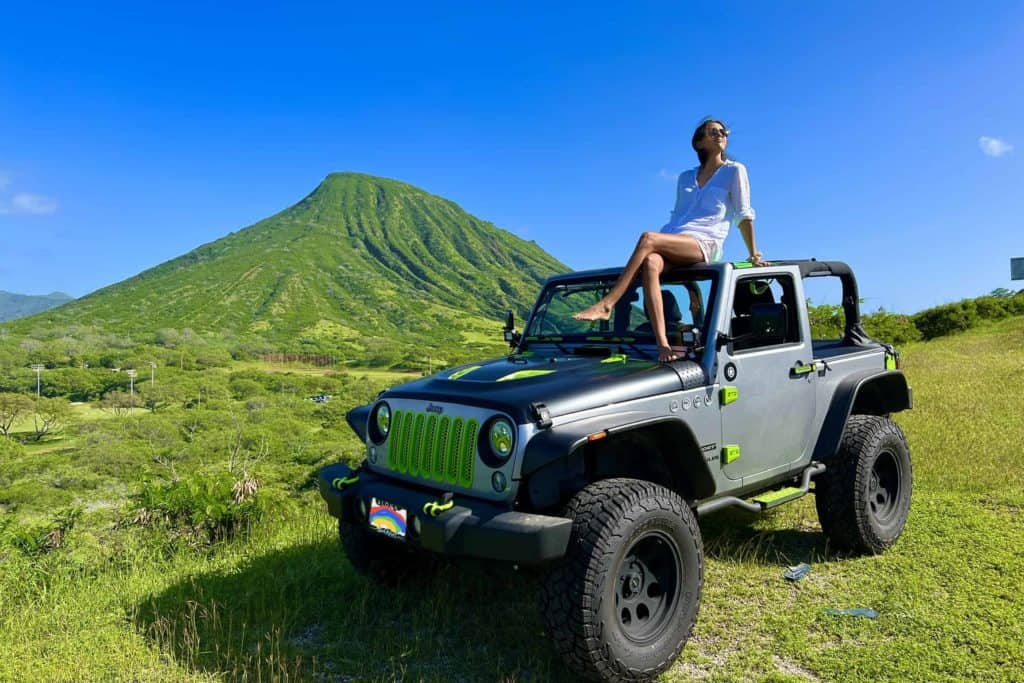 When you think of Hawaii, the first thing that comes to mind is its stunning beaches and crystal clear waters.
But what you might not know is that it's also a hotspot for thieves, and car break-ins are common.
So if you're planning on visiting Hawaii, be sure to leave your valuables at home – especially if you're renting a car.
 You want to avoid having your belongings stolen while you're out enjoying all that this beautiful island has to offer!
Wrap up Things to know before visiting Hawaii.
We've put together this list of helpful things to know before visiting Hawaii for you to enjoy your time in this beautiful part of the world.
Mahalo, for reading, and we hope you have a wonderful vacation in Hawaii.
Did any of these tips surprise you? Let me know what was the most helpful from the list above in the comments below.
LOVED IT? PIN IT FOR LATER!