10 Iconic Oahu Foods You Must Indulge in While on Vacation
I bet you are researching places to eat in Hawaii, There are many articles that tell you to go to the Instagram famous cafe or bakery.
Once you get there you will realize that 200 other people also read to go to the same restaurant.
No one wants to wait in long lines and be disappointed because the place is way overhyped.
Here I list the must-try foods you should try when you are in Hawaii.
I have realized that there are so many hidden hole-in-the-wall places that are just as good or even better and have no wait time. Yayy
Hawaiian cuisine is influenced by a number of diverse cultures, from Polynesian to Japanese and Chinese.
Trying local food makes your trip way better and more immersed in local life.
Happy Eating!!
10 Oahu Foods You MUST Try
1. POKE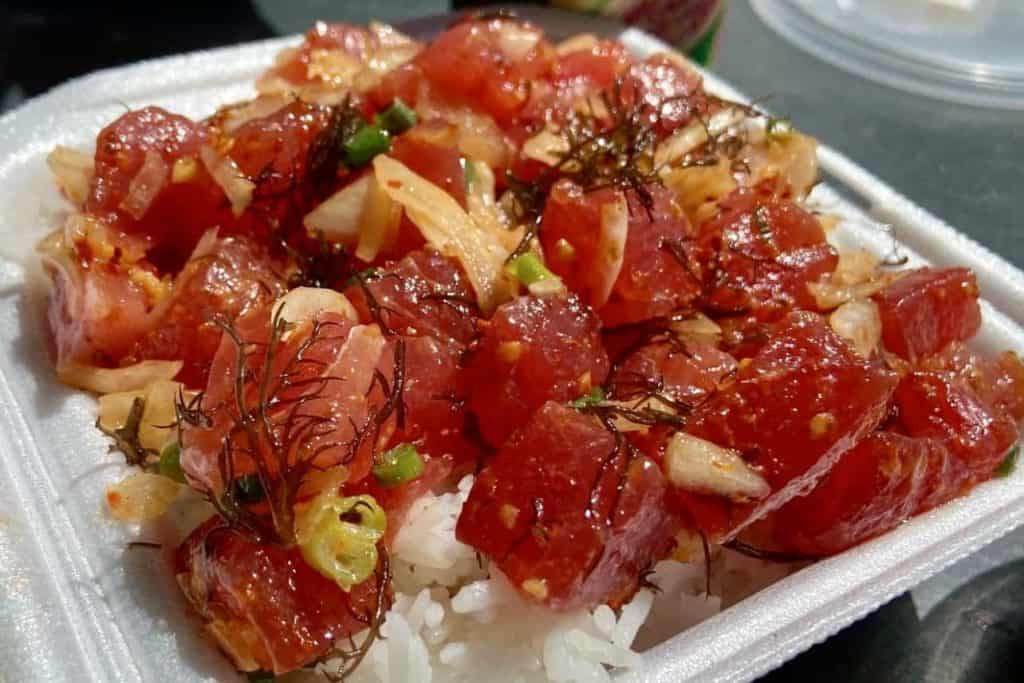 Poké ( pronounced "POH-keh.").
Poke is diced raw fish served either as an appetizer or as a main course and is one of the main dishes of Native Hawaiian cuisine.
Increasingly popular ahi poke is made with yellowfin tuna. In Hawaii, it is a staple and can be found in lots of grocery stores.
There are endless varieties including poke made using octopus, poke that is dressed with creamy mayonnaise, and poke garnished with kimchi or wasabi, resulting from the strong influences of Japanese and Korean cuisines.
Out of all the Hawaiian food I have tried poke is my favorite.
2. Huli Huli Chicken 
Huli-Huli chicken is a grilled chicken dish in Hawaiian cuisine, prepared by barbecuing a chicken over mesquite wood and basting it with a sweet Huli-Huli sauce.
Its a Hawaiian version of grilled teriyaki chicken.
Often served as a food plate with a side of rice and macaroni salad.
3. SHAVE ICE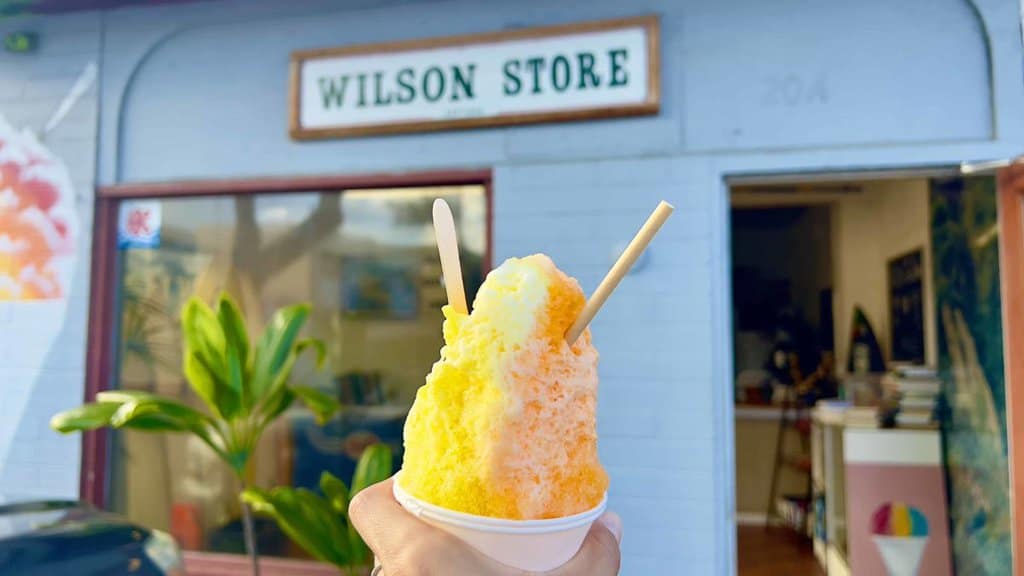 That's right, shave ice not shaved ice.
Shave ice is a popular Hawaiian dessert, especially on a hot summer day.
The famous shave ice was brought to the island by Japanese plantation laborers in the early 1900s.
It's made shaved not crushed ice, comes out like fine fluffy snow.
It's presented in domed-shaped topped with drizzles of flavored syrups, which is quickly absorbed by the ice instead of pooling at the bottom of the cup served in a cup and eaten with a spoon.
While most stands tend to rely on artificially flavored, brightly colored syrups.
Few businesses that use all-natural flavors, in my opinion, are way better.
4. ACAI BOWLS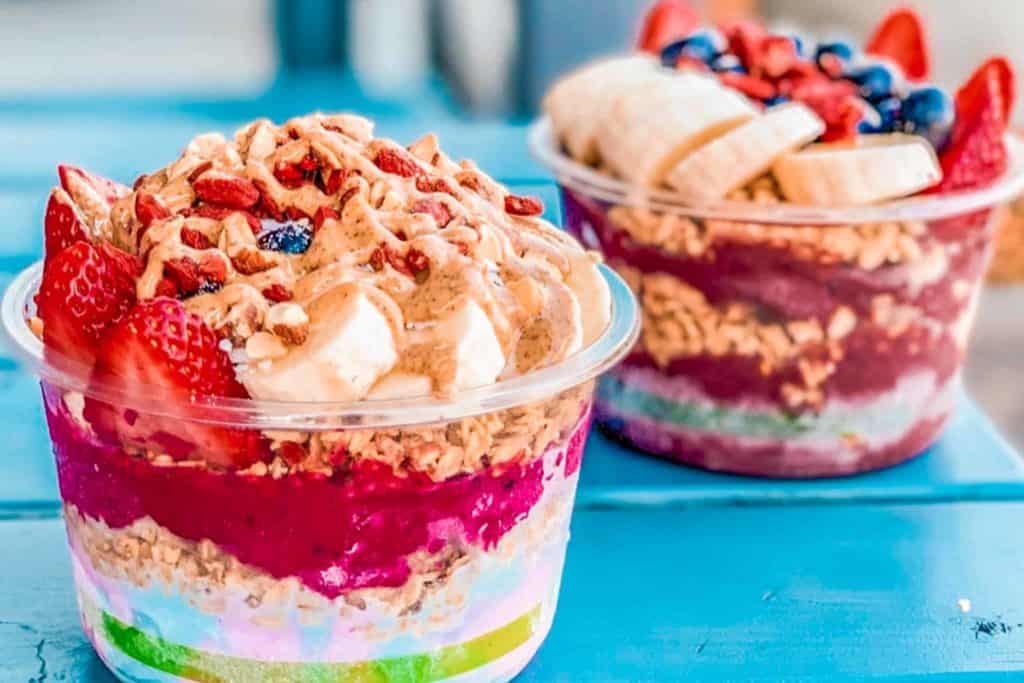 The açai berry is native to the amazon but used in many tropical climates, like Tulum and in Oahu, Hawaii.
An acai bowl is basically a really thick smoothie that's blends made of a
mixture of fruits and juices and topped with granola fruit or peanut butter in a bowl and eaten with a spoon.
There are many açai vendors on the islands.
5. LOCO MOCO
Loco moco is a dish featured in contemporary Hawaiian cuisine.
The dish was reportedly created in Hilo, Hawaii, in 1949.
Loco Moco comes on a plate.
There are many variations, but the traditional loco moco consists of white rice, topped with a hamburger, a fried egg, and brown gravy.
Eat it with a fork, spoon, or chopsticks
6. SAIMIN
Hawaiian saimin closely resembles Japanese ramen or soba noodle dishes.
Saimin noodles dough has more eggs and a higher concentration of ash. These ingredients give the noodles an intense flavor and a chewier texture.
Many of the ingredients remain the same — wheat noodles, broth, scallions, various meats, and nori — but on special occasions, dumplings may be added in.
7. MACADAMIA NUTS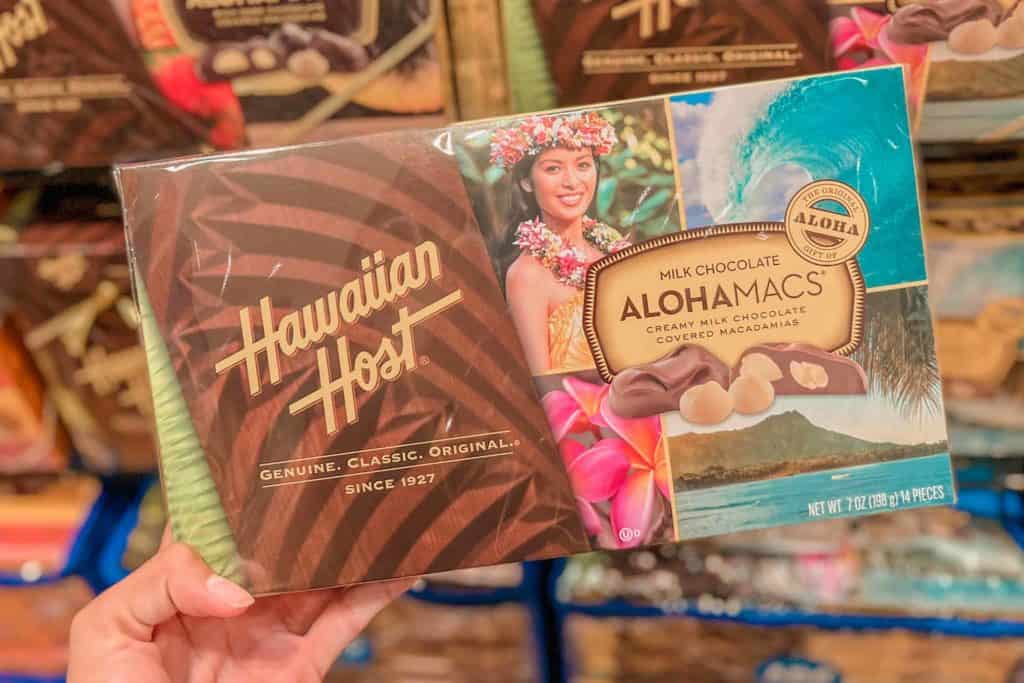 Macadamia nuts are indigenous to Australia.
Today, 90% of all macadamia nuts are harvested in Hawaii. Hawaii has more than 700 macadamia nut farms and 8 processing plants.
Fun fact: on average, macadamia trees take 5-8 years to fruit.
8. HAWAIIAN PINEAPPLE
In Hawaiian, pineapple is called "Hala kahiki" because its resemblance to the local fruit "Hala".
In the early 1900s, Hawaiʻi supplied over 80% of the world's output of canned pineapple.
Today only 2% of the world's pineapples are grown in Hawaii.
Fun Fact: It can take more than two years for a pineapple plant to produce a single pineapple fruit.
9. MALASADAS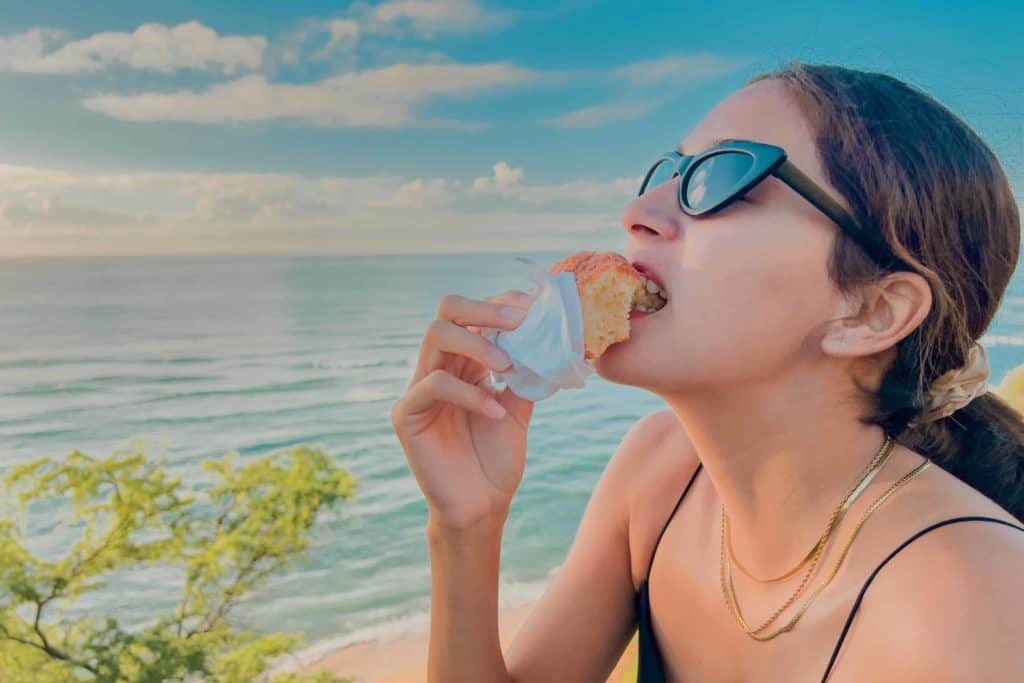 Originally from Portugal, malasadas are delicious balls of fried dough rolled in sugar and occasionally stuffed with fillings like custard or haupia.
A malasada is a Portuguese version of a donut.
Traditionally, malasadas are not filled.
10. MAI TAI
The Mai Tai is a cocktail based on rum, Curaçao liqueur, orgeat syrup, and lime juice.
The original Mai Tai was created in 1944 and introduced to Hawaii in 1953, where it was first served at The Royal Hawaiian hotel.
What makes a Mai Tai so special in Hawaii?
Fresh, local juices to give it true island flavor.
10 Oahu Foods You MUST Try: Final Thoughts
Hope you have written a couple of food above to try when you are in Hawaii. Supporting local businesses always goes a long way. Be sure to be present,in the moment, and not so busy taking the perfect picture for the gram.What food are you the most excited to try during your next trip to Hawaii?
Did you enjoy this read? Please share and pin for later!