10 Best Oahu Food Tours & Why You'll Love Them (2024)

Are you a foodie with an upcoming trip to Oahu and looking for a food tour?
If so, you're in for a treat! Oahu is home to a vibrant food scene, with a wide range of culinary delights to satisfy every palate.
But with so many options to choose from, how do you decide where to eat?
That's where food tours come in. This blog post explores the best Oahu food tours and why you'll love them.
From exploring local markets to tasting traditional Hawaiian dishes, these tours will take you on a culinary adventure that will leave your taste buds tingling and your stomach satisfied.
And as an Oahu resident, I approve these tours.
Our Top 3 Picks: Best Oahu Food Tours
10 BEST Oahu Food Tours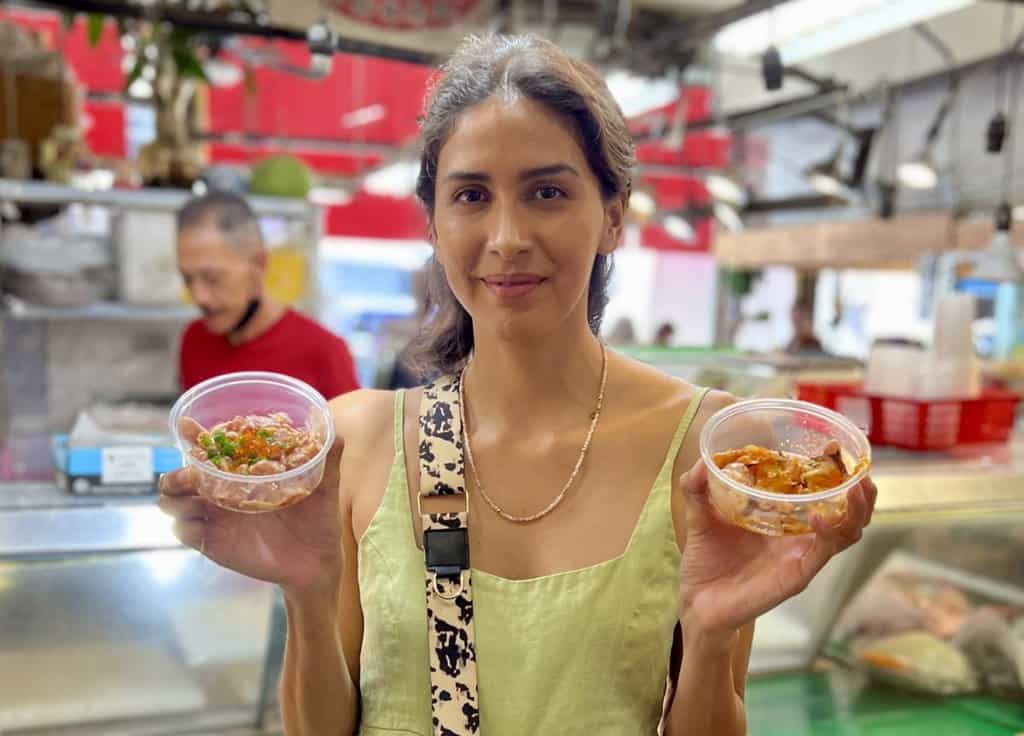 Best Oahu Food and Island Tours
Oahu Food Tours FAQs
Delve into the frequently asked questions below to find all the information you need for your food tours in Oahu.
1. What is a famous Hawaii meal?
A famous Hawaiian meal is the "Lunch Plate." It's a beloved local favorite that typically includes a protein of your choice, like teriyaki chicken or kalua pig, two generous scoops of rice, and a macaroni salad. This satisfying and hearty dish is an essential example of Hawaiian comfort food and is enjoyed throughout the islands.
2. Is it worth doing a food tour in Oahu?
Yes! A food tour in Oahu is well worth your time and a great way to uncover hidden culinary gems and local favorites that typical tourists may overlook. Additionally, it offers a unique opportunity to delve into Hawaiian culture and history, allowing you to learn about the fusion of flavors that make up Hawaiian gastronomy and forging a deeper connection to the island's rich heritage.
3. Do you tip on a food tour?
Tipping on a food tour is generally a good practice and is considered polite. While the exact amount can vary, it's customary to tip the tour guide and any other staff who have provided you with excellent service.
4. What should you eat when you go to Hawaii?
When visiting Hawaii, try traditional dishes like Loco Moco, Kalua Pig, and Shave Ice for an authentic taste of the islands.
In Summary: Best Oahu Food Tours

With various options, including intimate tours off the beaten path, bike tours, and even tours led by a winner of Food Network's 'The Great Food Truck Race,' there is something for everyone's palate.
These food tours offer the perfect blend of delicious cuisine, local expertise, and a fun-filled atmosphere.
Whether you're a foodie looking to expand your culinary horizons or simply someone who enjoys good food and great company, Oahu's food tours will surely delight you.
Book your spot ASAP to take advantage of the best food tours that Oahu has to offer.