Living in Hawaii: 11 Pros & Cons
You may be wondering if Oahu is an excellent place to live. Or have you been mulling over the pros and cons of living in Oahu, Hawaii?
Whatever your reasons, maybe work, play, beach life, or just looking for a fresh start in life.
This article lists the pros and cons of living in Oahu, Hawaii.
After living in Oahu, Hawaii, I have seen what I enjoy about Hawaii and what I don't like about Hawaii.
Here are the pros and cons of living in Oahu, Hawaii:
We will go through each of these pros and cons in a bit.
But first,
FAQ: Living in Hawaii
Is Oahu an excellent place to live?
Yes. Oahu is a perfect place to live. You have the beach, mountains, and city all in one place.
The crime is low, and has sunshine year-round.
Is it safe to live on Oahu?
Generally, Hawaii is a safe place to live.
Like any other place in the world is always good to take precautions, like not flashing valuables, avoiding being out alone at night, keep things out of sight in your car.
Overall, Hawaii's crime rate is lower than the national average for violent crime but higher than property crime.
Break-ins are one of the most common crimes on the islands, and they're usually targeted at tourists who are all too trusting and leave valuables in their vehicles.
6 Pros of living in Oahu, Hawaii
1. Weather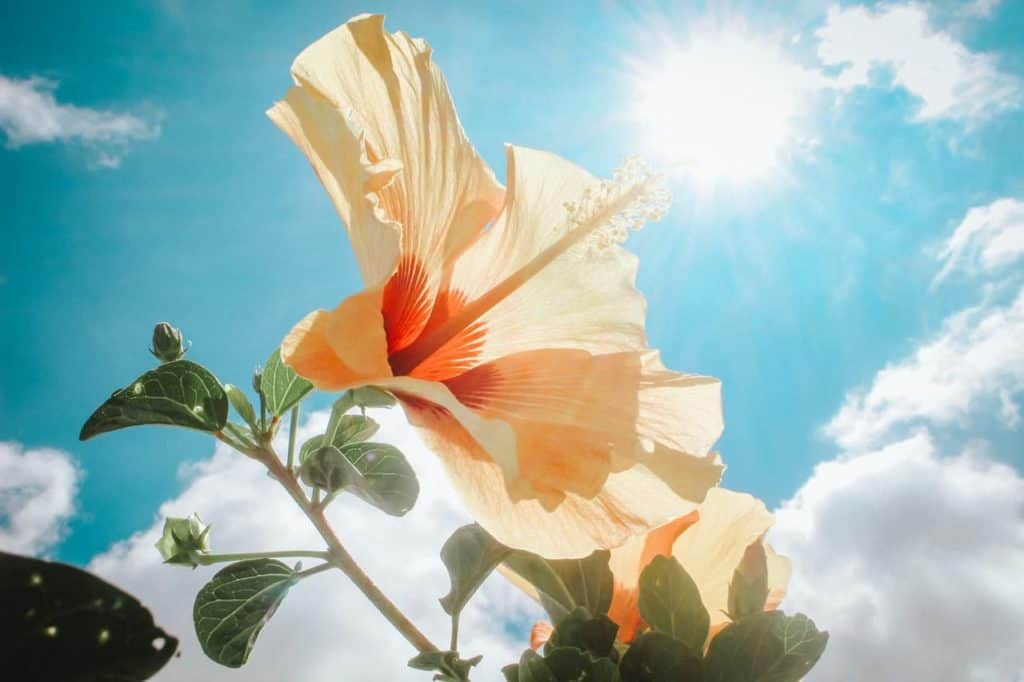 Hawaii is known for its tropical paradise. Hawaii is an island; you think hot and humid and tropical storms.
I was dreading moving to Hawaii, thinking it would be super humid.
To my surprise, Hawaii has an average of 73% humidity, but you almost don't feel the humidity with the wind.
The most humid month is December, and the lowest humidity month is August.
Hawaii temperature range from 75-90°F (23-32°C) year-round during the day and at night 70-80°F(21-27°C) at night.
In the coldest month in Hawaii, February's average temperature overnight 65°F(18°C).
Hawaii's season is from April to October; the wet season is from November to March.
You can wear shorts and flip-flops every single day.
Are you scared of hurricanes?
In Hawaii, hurricanes don't usually make landfall Hawaii thanks to the calmer waters surrounding the island, and the last hurricane was in 1992.
2. Lifestyle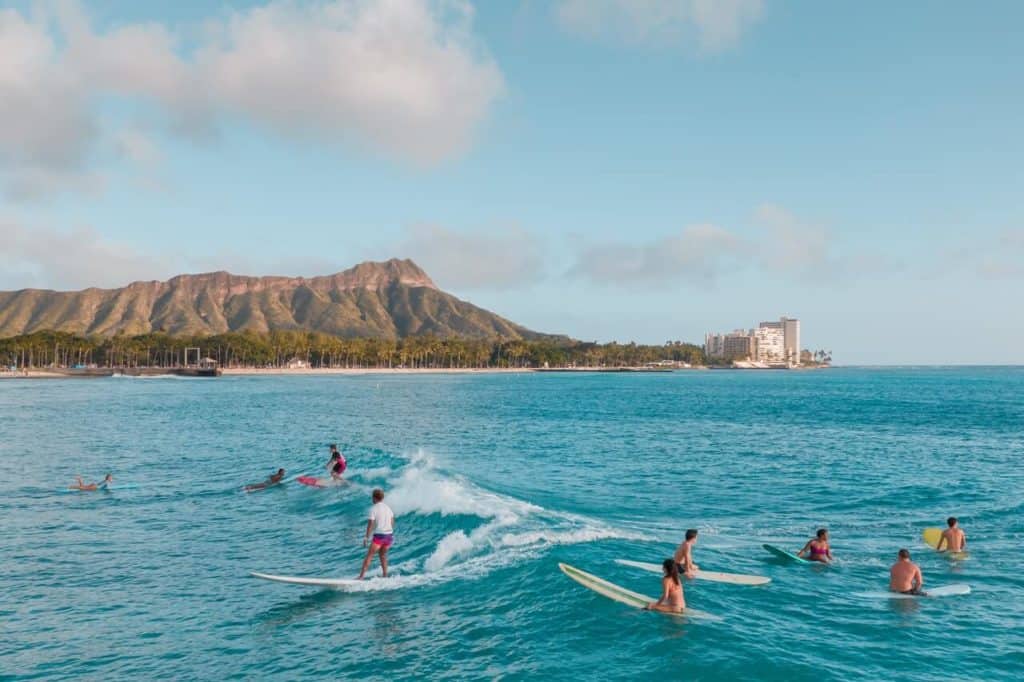 Hawaii is consistently rated as one of the best states to live in because of the environmental factors, low crime, happiest people in all of the United States, and life expectancy.
Hawaii is an island, and like most islands, everything is much slower-paced here than city life.
According to the Centers for Disease Control and Prevention research, Hawaiians have a longer life expectancy than the rest of the US.
Because everyone is on Hawaiian time, people stop saying aloha and catching up or waving even if they have a busy day ahead.
Hawaiians are good at prioritizing spending time with family and friends.
On Sunday, it's prevalent to see families with all their family members, from grandmothers, aunts, uncles, cousins, and children gathering for a BBQ, kids playing, playing music, and even kids sleeping under the tent until the sun goes down.
3. Breathtaking Nature
Hawaii's nature is rich, vivid, and unique.
Hawaii is perfect for having the best of both worlds if you love the outdoors.
Oahu has amazing valleys to hike to the best clear blue water. Where else do you see pine trees next to palm trees?
Over 3,000 plants, including ferns, trees, and flowers, are found here and cannot be found anywhere else in the world.
In the middle of the pacific ocean, Hawaii has been home to the now-endangered Hawaiian Monk Seal.
Hawaii has 600 different exotic and colorful fish species, many of which are not found anywhere else in the world.
During the winter month, you can see humpback whales.
You can also see dolphins, sea turtles, and sharks in Hawaiian water.
4. Hawaiian Culture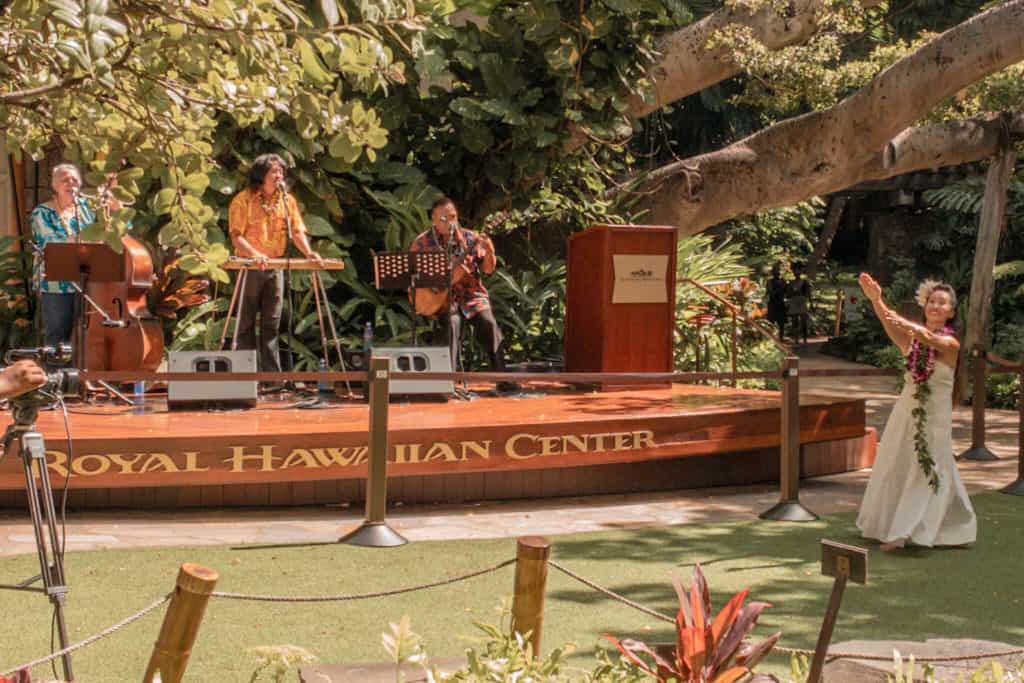 The roots of Hawaiian culture come from older areas of Polynesia.
The Hawaiian culture influences everything from language and religion to fashion and cuisine.
The spirit of Aloha is in the presence of and sharing the essence of life – it teaches us lessons of peace, kindness, compassion, and responsibility to future generations.
Sometimes I forget that Hawaii is in the United States.
I have noticed that when I'm out, I'm surrounded by people of Asian descent.
It almost seems like I'm in an Asian country or something (I love it!🥰)
Love that there is more culture and traditions makes you feel like you are in a different country and pleasant to learn from their different customs.
5. Endless Outdoor Activities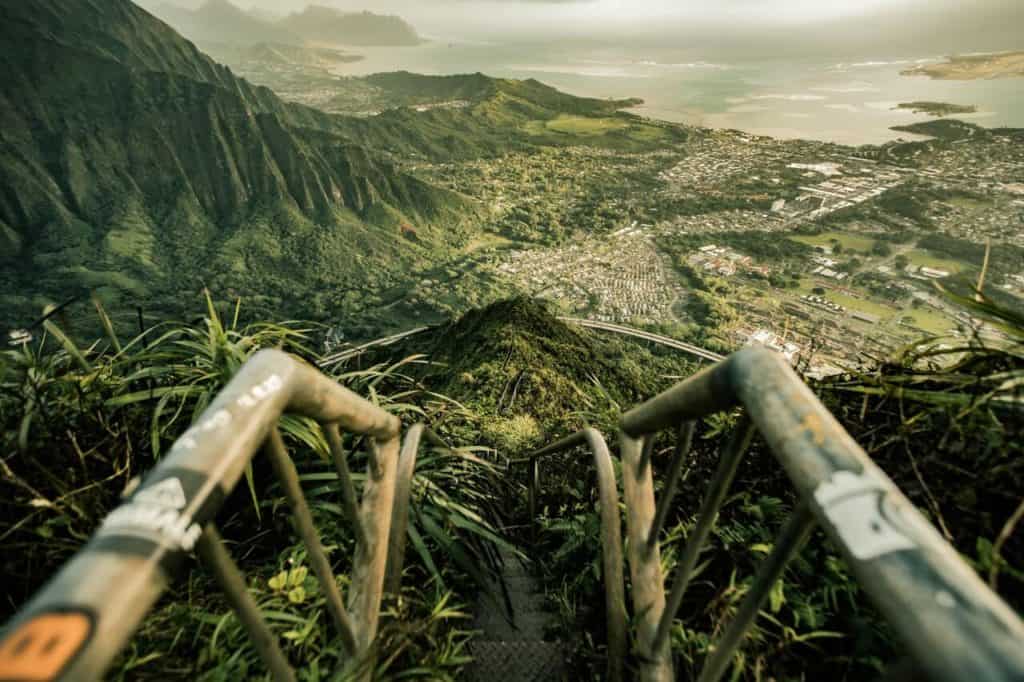 Going around the island, you will see most cars have a surfboard, canoe, or SUP on the roof.
Most locals like to enjoy water activities.
It is perfectly normal to see a family from the mom, dad, and kids with a surfboard, and body surf gear ready to go out for the day.
It's so amazing to see families exercise and have fun as a family.
There is something for everyone of all ages.
The other day I was surfing next to a lady in her 70s. Only in Hawaii would you see that.
6. Safe Location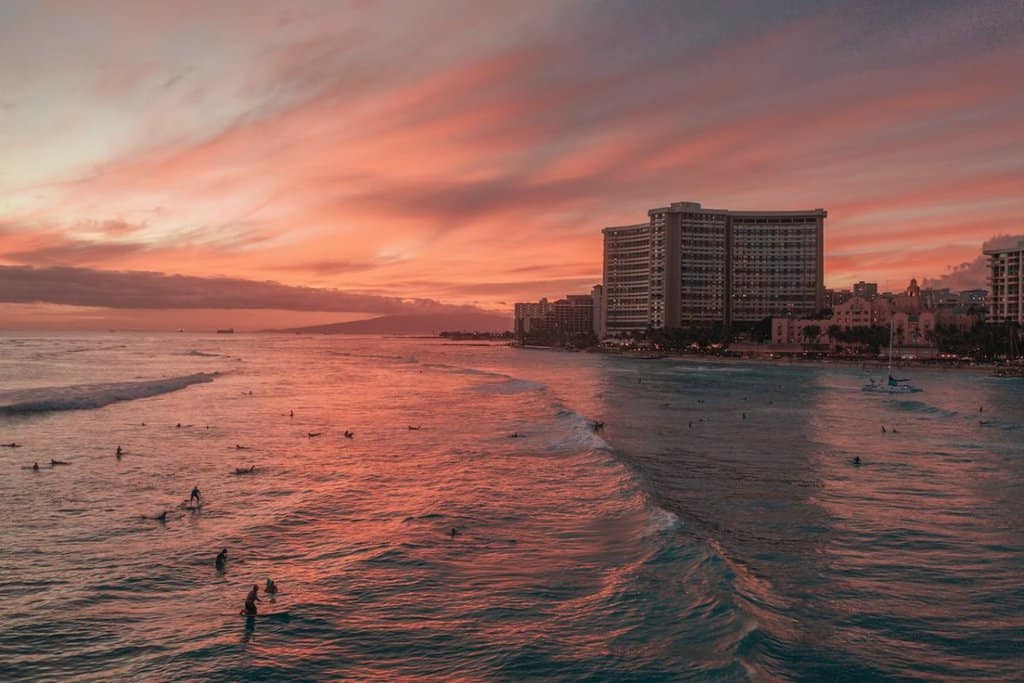 After living in Oahu for 18 months, I have been to multiple parts of the island, and as a woman, I have never felt unsafe once!
I have lived in major cities all my life, and one annoying thing I had to deal with as a woman was walking by a group of men, especially on construction sites. It is being catcalled every time.
I live by constructions and pass daily. Not once has anyone cat-called me or seen anyone that has. I was shocked!
7. Beautiful Beaches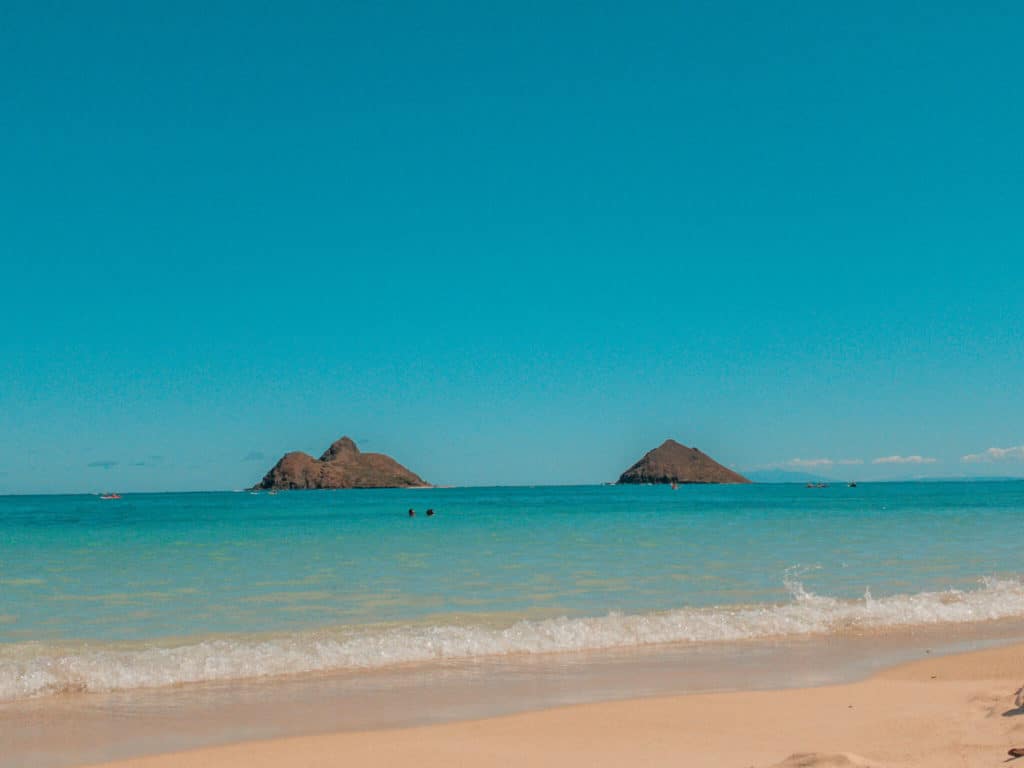 Hawaii has too many incredible beaches to visit in one lifetime.
Just in Oahu, there are over 100 different beaches.
Oahu, home to world-famous Waikiki Beach, has some of the broadest golden stretches — and the best surfing — in all of Hawaii.
You'll find all sorts of beaches, from those with powder-soft white sand to black, pink, and green sand stretches.
Oahu has beaches that are good for surfing, cliff jumping, snorkeling, kayaking, or just layout.
There are touristy and more local beaches.
Don't forget to use reef-safe sunscreen.
Frankly, you can't go wrong visiting any of them.
Here are the top favorite beaches you must visit to add to your next trip to Oahu.
4 Cons of living in Oahu,Hawaii
1. Cost Of Living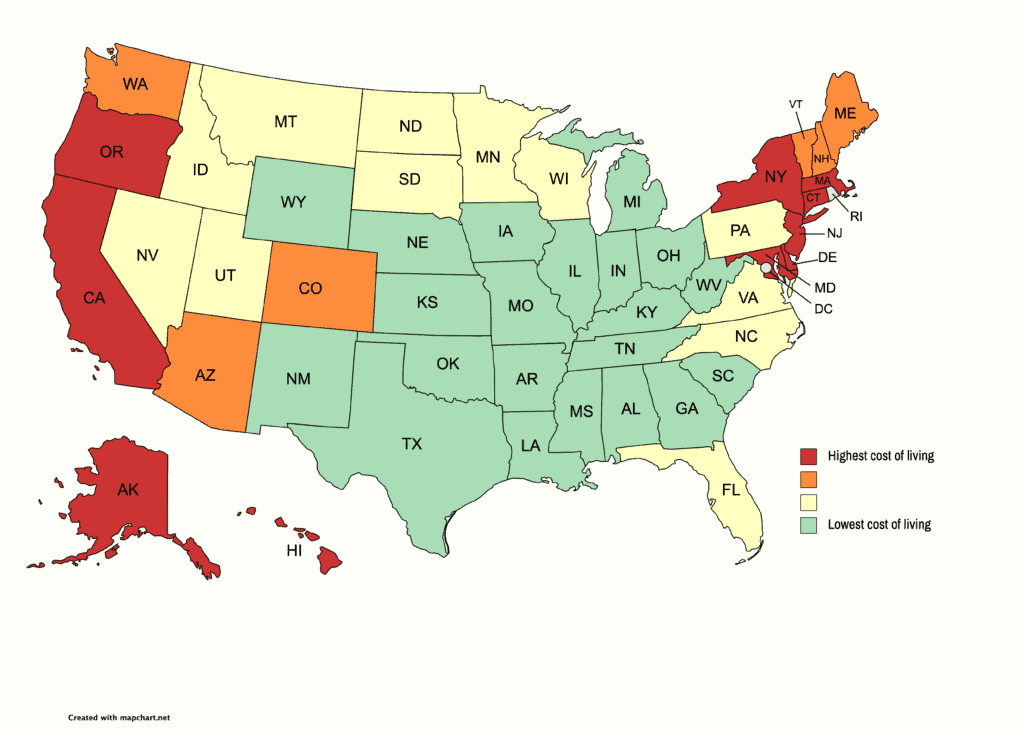 Living in paradise comes at a high price.
Hawaii is one of the most expensive places to live in the US.
If you are thinking of moving to Hawaii, be prepared to pay as much for a home as you might in San Francisco or New York City.
Hawaii's "middle class" lives in what their mainland counterparts consider poverty.
Everything from buying a car, gas, and eating at a restaurant, to buying milk and eggs at the store costs more in Hawaii.
There is a limited amount of land, and Hawaii is such beautiful and appealing that living in Hawaii is financially beyond the reach of people with an average income.
Why is the cost of food so expensive?
Hawaii currently imports most of its food; groceries cost about 50% more than the national average.
Here is my breakdown of the cost of living in Hawaii.
2. Food Options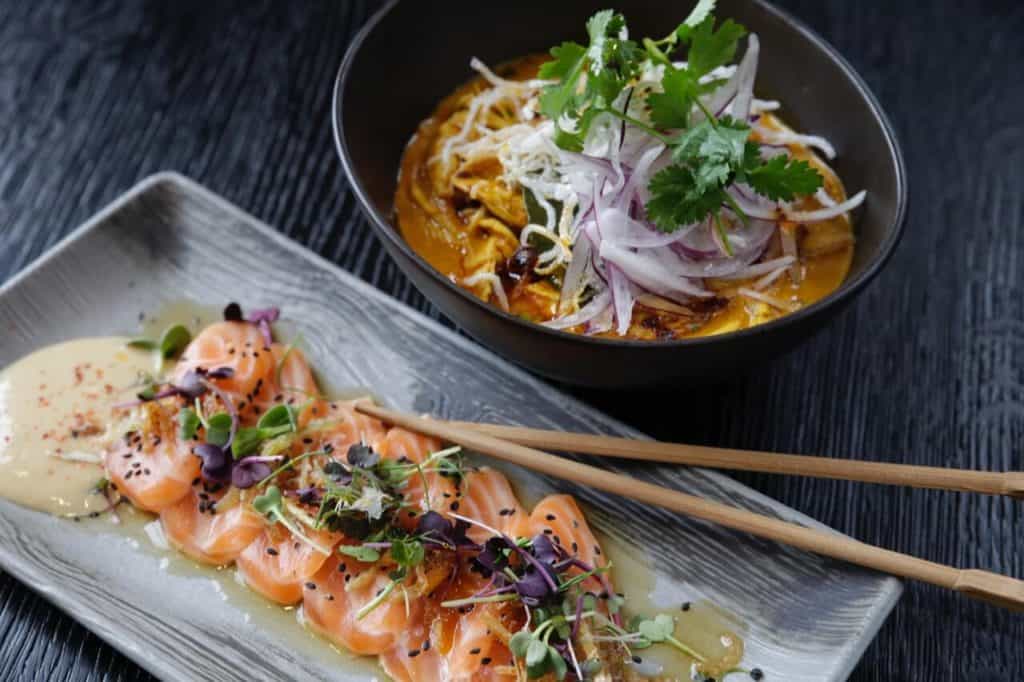 Don't get me wrong, I love poke, acai bowls, and shave ice, but the selection of different types of food is lacking.
For Honolulu to be a city with high-end resorts and luxury shopping but mostly have touristy restaurants is disappointing.
Hawaii has a large selection of Asian-centric restaurants but lacks Italian, Greek, Mexican, and Indian food.
Oahu has those restaurants, but they are so overpriced for tourists, and the food quality isn't excellent for what you are paying.
People also assume that, living in Hawaii, everybody eats locally-grown food all the time.
Not the case at all; 90% of the food eaten in the state is imported.
When you go to the grocery store, you will see worldwide fruits and vegetables.
Local fish is also costly, and when you want to buy some at a reasonable price, it's frozen and flown in from as far away as Thailand and the Philippines.
3. Far Away From Everything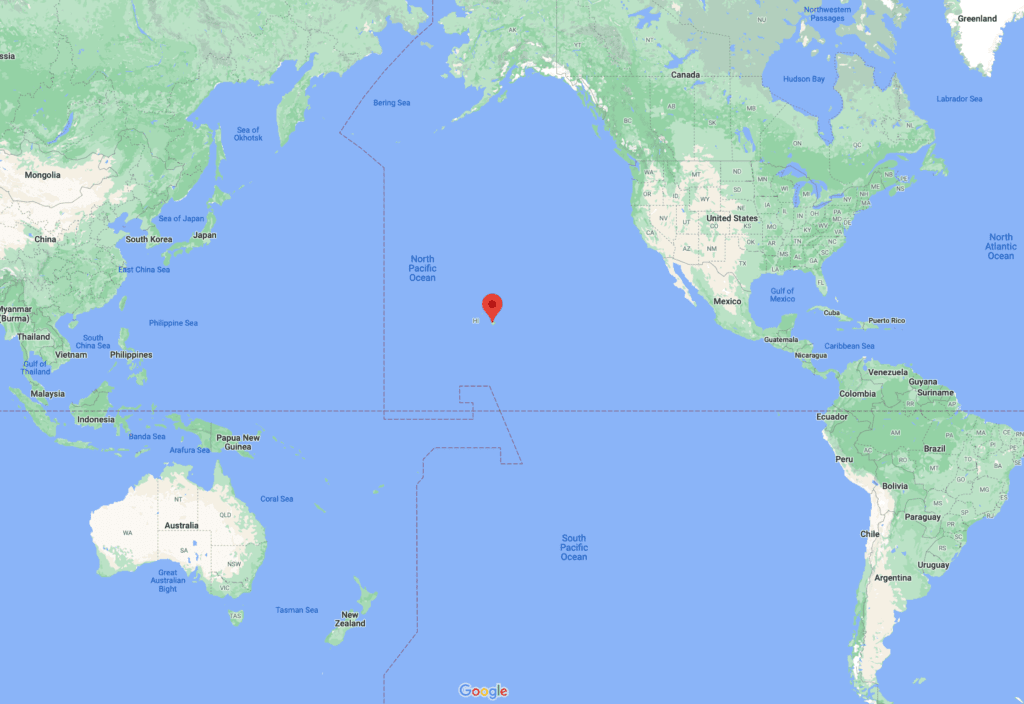 Hawaii is located in the middle of the pacific ocean.
The closest place to Hawaii is California at 2,500 miles to California, a 5.5-hour flight, and Japan is 4,100 miles away from an 8-hour flight.
There is only one way out on the unfortunate occasion that a natural disaster happens.
Traveling anywhere will be long and expensive, so you have to plan to visit family on the mainland.
4. Outdated
Hawaii is behind on the latest trends, especially technology-related.
Getting a credit card chip reader on the island took ages. Meanwhile, other mainland states are racing ahead with contactless systems.
The other day, I opened a bank account with a local Hawaii bank, tried to link my account to my investing apps, and found out the bank isn't partnered.
Really!? It's 2021, and this bank looks like it was still in the early 2000s.
Hawaii doesn't have popular stores like Ikea or Trader Joe, and I know first-world problems!
Have Amazon Prime don't expect things to arrive in two days, and most of the time, it takes about a week.
In Summary: Cost of Living in Hawaii
Every place has its pros and cons. Hawaii is no different as you can tell.
Yes, Hawaii is expensive, if you are fortunate enough to live here be sure to respect the locals and the land.
It's a privilege to be able to call Hawaii home.
Also, a great thing to note is that is important to learn from the locals the history of Hawaii.
Hawaii is much more than a place with beautiful beaches.
Do you live in Hawaii? What are your pros and cons of living in Hawaii?
LOVE THIS POST? SHARING IS CARING!