17 Best Las Vegas Tips For First Timers By A Local (2023)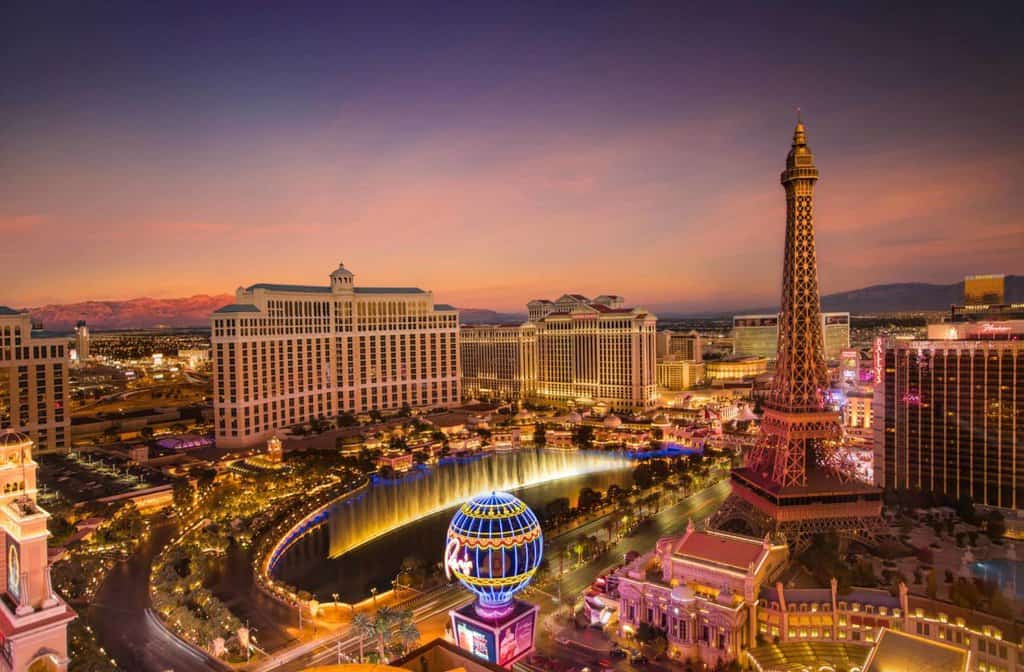 If you're a looking for las vegas tips for first-timer, you're in luck!
As a local and self-proclaimed expert on all things Sin City, I've got some insider tips to make your first trip to Las Vegas unforgettable.
In this blog post, I'll share some insider tips and tricks to help you navigate the City of Lights and make the most out of your visit.
From avoiding tourist traps to getting the best deals on shows and dining.
Trust me, after reading this blog post, you'll be navigating the Strip like a seasoned pro.
17 Best Las Vegas Tips For First Timers
But before you hit the Strip and start rolling the dice, you should know a few things.
1. Visit Las Vegas on a Weekday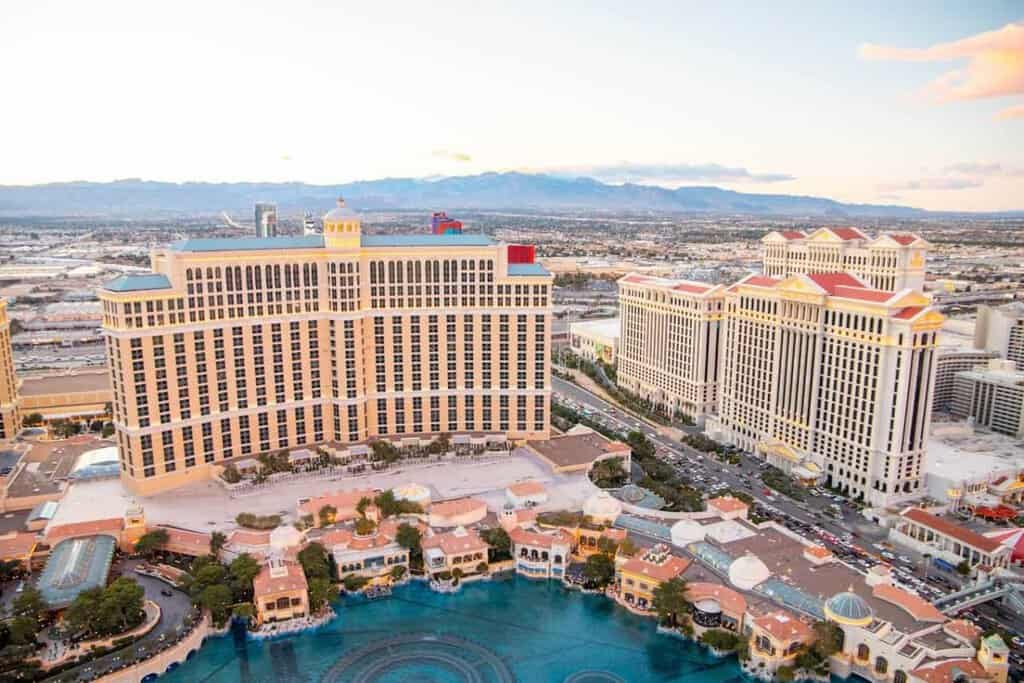 Traveling to Las Vegas mid-week can be a savvy choice for those looking to experience the city without the crowds and at a potentially lower cost.
Mid-week travel also offers the opportunity to take advantage of lower hotel rates and cheaper flights, as demand tends to be lower during these days.
Additionally, you'll have better access to reservations at popular restaurants and shows,mid-week travel allows you to explore the city at your own pace without feeling rushed or overwhelmed by the bustling energy of the weekend crowd.
2. Book Early
One thing you definitely want to leave at the last minute is your accommodations and entertainment reservations.
The city that never sleeps offers endless entertainment options, from world-class shows and concerts to extravagant casinos and nightlife.
By reserving early, you can secure the best deals and availability, giving you peace of mind knowing that everything is taken care of.
Trust me.
You want to avoid being stuck sleeping in a motel on the outskirts of town or missing out on tickets to that must-see show, especially if you plan to travel to Las Vegas during peak season or a holiday weekend.
3. Bring ID
I know Bringing ID is common sense, but you won't believe how many people actually forget to bring it.
Bringing your ID to Las Vegas is an absolute must if you want to fully enjoy all the city's activities, clubs, and bars.
Identification is essential for entry into various establishments throughout the city.
Whether you're planning on hitting up the world-renowned nightclubs, trying your luck at the casinos, or enjoying a drink at one of the many vibrant bars, you must show a valid ID to prove that you are of legal age.
4. Eat outside the Strip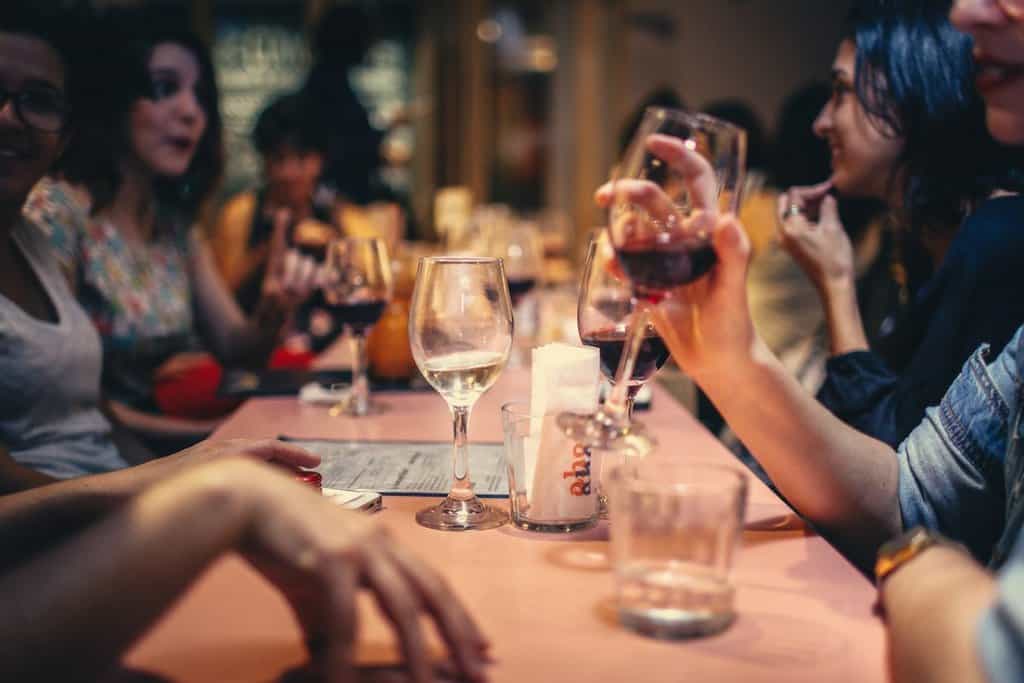 While the restaurants on the Strip offer a wide range of dining options, they also come with higher prices.
If you want to save money and experience the local food scene, venturing out into the city is your best bet.
Las Vegas has a thriving food scene beyond the Strip, with countless hidden gems and local favorites waiting to be discovered.
From hole-in-the-wall eateries to trendy gastropubs, there is something for every palate and budget.
Here are a few local faves😋
Breakfast
Lunch
Tacos El Gordo– Mexican Tacos
Esther's Kitchen – Italian Food
Dinner
Park On Fremont – Pub Bites & Burgers
Black Sheep -American-Vietnamese
5. Get Free Drinks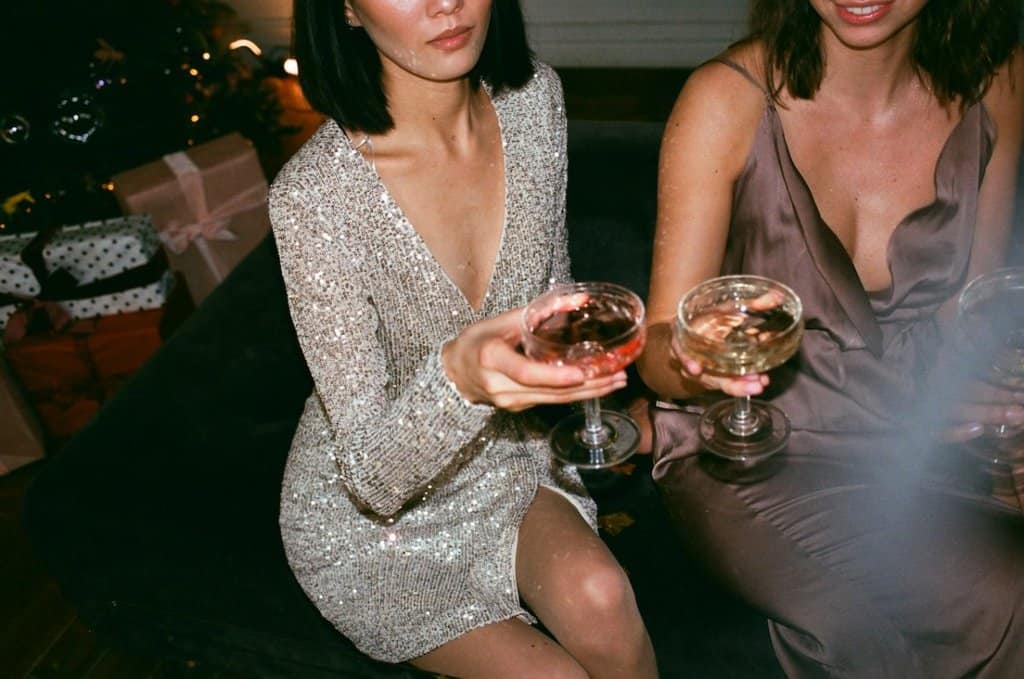 You can get free drinks in Vegas if you like to gamble.
Casinos have cocktail servers that go around the floor, slots, table games, and Sportsbooks serving drinks to people that are gambling, and usually do rounds around every 15 to 30 minutes.
It's best to pick a table with a lot of action to get more drinks more frequently coming to you or pick slot machines near the bar.
Pro Tip: Tip well the first time they come around to encourage them to return faster, asking for your next order. I recommend tipping $5 to $20.
6. Wear Comfortable Shoes
One of the most important things to remember is to wear comfortable shoes.
The Las Vegas Strip is a whopping 4 miles long, and you'll likely be doing a lot of walking to explore all the attractions, hotels, and casinos.
You don't want to be stuck with sore feet and blisters when there's so much to see and do!
Opt for supportive footwear that will keep your feet happy throughout the day.
Pro Tip: Avoid wearing cheap flip-flops during the summer. My people's shoes don't last on the hot pavement. Also, avoid wearing flip-flops at night if you plan to go to restaurants and clubs, as Vegas has a strict unwritten dress code.
Las Vegas Activity Tips For First-Timers
7. Go Eat At a Vegas Buffets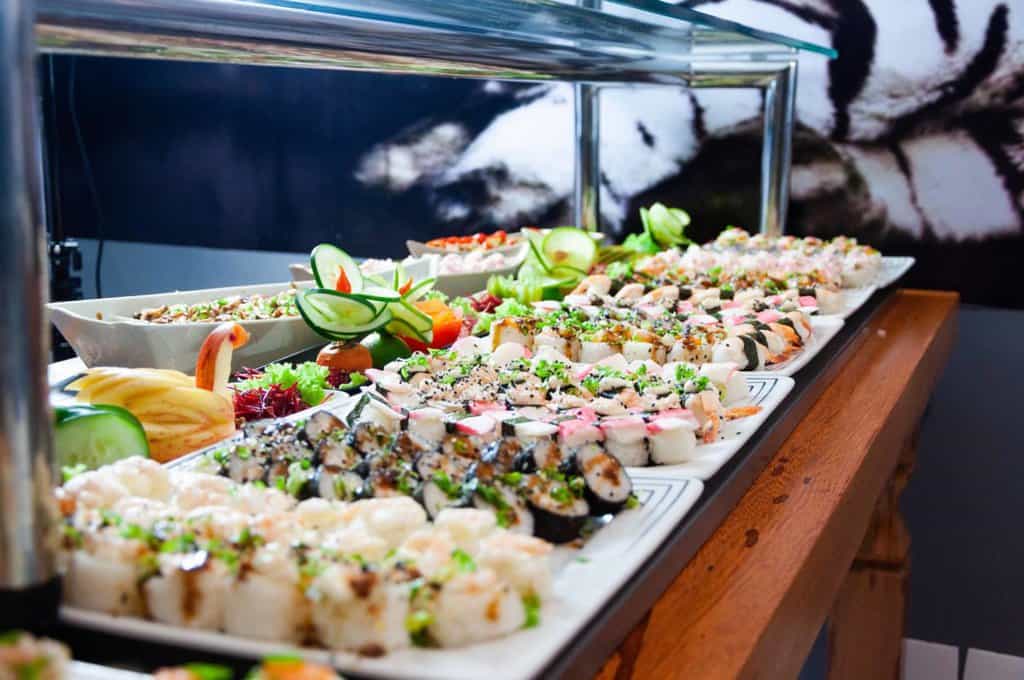 When it comes to dining in Las Vegas, one must attend the iconic buffet experience is a must-do.
Las Vegas is renowned for its extravagant and diverse buffets that offer an array of cuisines from around the world.
From seafood extravaganzas to all-you-can-eat prime rib, these buffets cater to every taste and preference.
Not only do they provide an opportunity to indulge in endless culinary delights, but they also offer great value for money.
It's important to note that buffets in Las Vegas can get quite busy, especially during peak hours, so it's advisable to plan your visit accordingly.
Pro Tip: Research and choose a buffet that suits your preferences and budget. And, see if the casino offers a Players Card; this often has a faster line, so signing up for them can help.
8. Walk the The Las Vegas Strip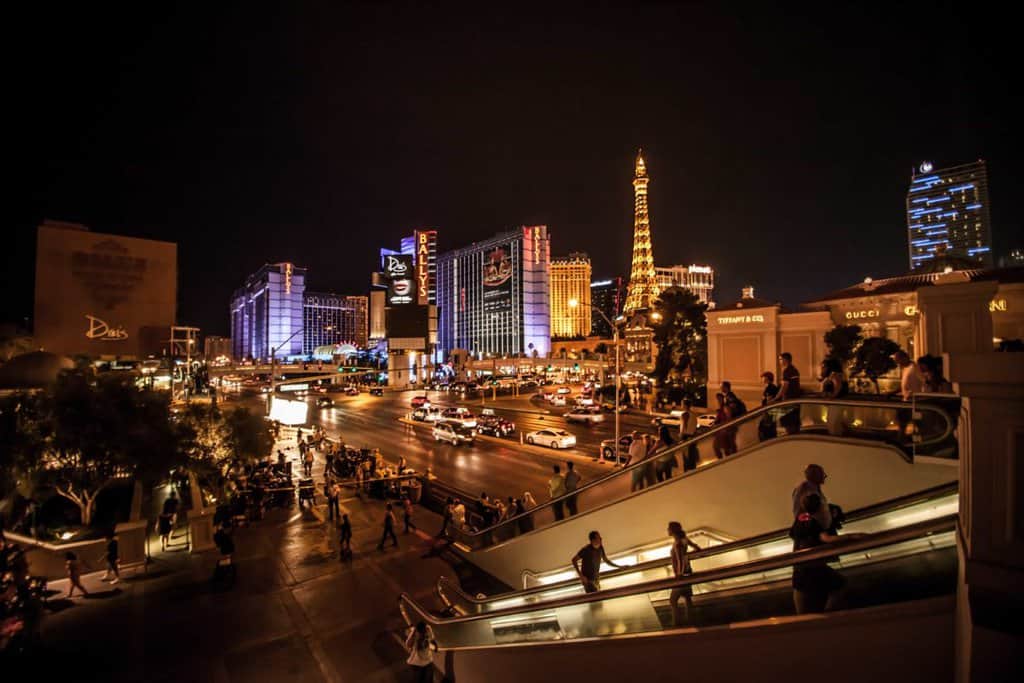 Walking the iconic Strip is a must-do in Las Vegas. You will see so many shops, attractions and so much more.
Vegas has an open container law, which means you can walk around with your drink in hand as long as it is in a plastic cup.
This allows you to take your drink from one casino to another or enjoy a cocktail while strolling the street.
Take advantage of happy hour specials and drink deals at bars and restaurants along the Strip.
However, pacing yourself and drinking responsibly is always a good idea.
If you want to attend pool parties or clubs, you will find club promoters looking for people to add to their guest list.
This is a great way to get into the clubs for FREE.
Make sure you go when they tell you to avoid the capacity limit.
Lastly, feel free to get off the Strip and see more of what the local city offers.
Accommodations Tips For First-Timers in Las Vegas
9. Stay On The Strip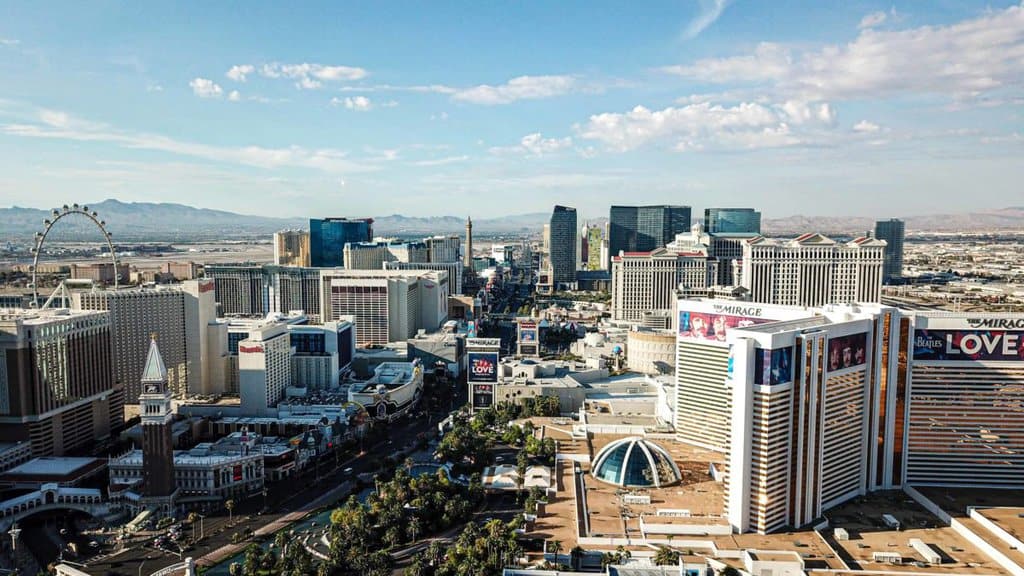 For first-timers visiting Las Vegas is best to stay on the strip for easy access.
The Strip is not only the heart of the city's entertainment and nightlife, but it also offers a wide range of shopping, dining, and activity options, all within walking distance.
Most hotel selections are primarily located on the Las Vegas Strip anyways.
The Strip has Hotels that include everything from your Four Seasons Hotel to new glamorous resorts and unique stays.
There is something for every budget.
➡️ Click here to check Las Vegas hotel's best prices!
10. Book In The Center Of The Vegas Strip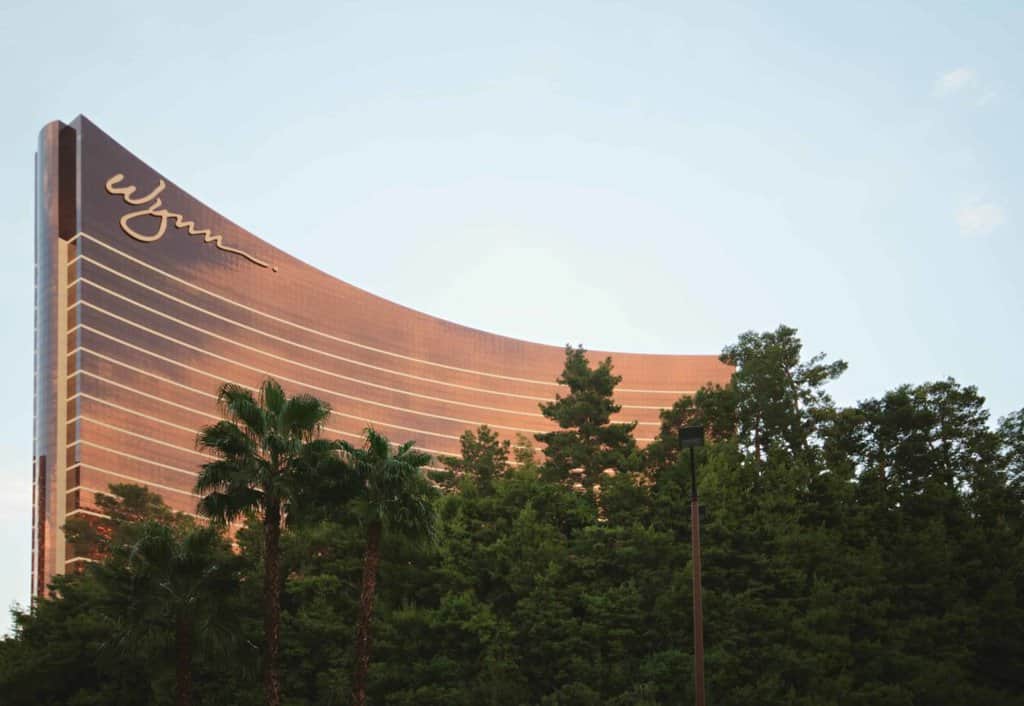 The Las Vegas Strip where all the hotels are located is about 4 miles long.
If you stay at one end and want to go to a show or a restaurant in a hotel that's at the opposite end, you will be commuting back and forth a long time in the traffic.
Your best bet is to stay in the center of the Strip to cut down on commuting time.
When you stay in the center of the strip.
This also allows you to explore more, and then if you get tired easily able to go back to your hotel and don't have to walk such long distances and avoid getting tired or overheated in the summer heat or being in the cold during the winter.
11. Resort Fees
Resort fees are common in Las Vegas hotels, and first-timers need to be aware of them.
The price depends on the hotel, and you can expect to pay anywhere from $24 to 45.95 per night in Resort fees.
Know that this fee is on top of your daily room rate.
12. Dont book the Cheapest Hotel
When booking a hotel in Vegas, going for the cheapest option may be tempting.
However, there are several reasons why this might not be the best idea.
First and foremost, the quality of accommodations and service may need to be improved to offer such low prices.
This could result in uncomfortable rooms, outdated amenities, or subpar customer service.
Additionally, cheaper hotels may be located further away from the city's main attractions and entertainment areas, requiring additional transportation costs and commuting time.
It's also important to consider the overall safety and security of the hotel, as lower-priced establishments may have a different level of security measures than more reputable hotels.

13. Avoid Check-In Lines
With Vegas getting 88,000 visitors a day, you can expect long checking lines.
A great way to avoid waiting in long lines is to check if your hotel offers a check-in Kiosk.
This will cut down the waiting for your check-in process.
Where To Stay In Las Vegas
How to Get Around Las Vegas Tips
14. Book Ride Share Early
By reserving in advance, you can secure their transportation, avoid long waits, and ensure timely pickup, especially during peak travel times.
It offers peace of mind, eliminates stress, and allows passengers to focus on enjoying their Las Vegas adventure from the moment they land.
Early Uber booking also provides access to a wider range of available drivers, increasing the chances of getting a ride that suits specific needs and preferences.
15. Renting a Car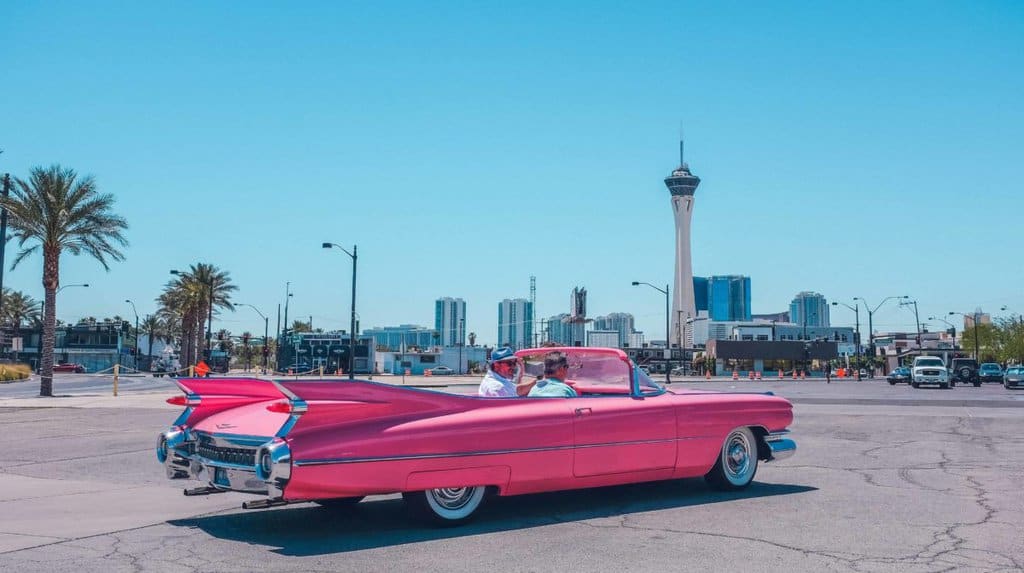 We always get asked if you need to rent a car to visit Vegas.
The answer will depend if you plan to visit places outside the strip.
If you plan to go on hikes and see sights far away for most of your day in Vegas, then yes, you should rent a car.
If your Las Vegas itinerary is to stay on the strip, visit downtown, and maybe go on one tour outside the Strip, then the answer is no.
With parking fees and the daily cost of a car, you can get by calling Uber and using the las vegas city bus to get around.
16. Parking
Parking in Vegas is no longer free, unfortunately.As a las vegas resident, I hate that we have to pay for parking.
Every hotel has there own rates. You can expect to pay from $18 daily to $23 on weekends daily.
Free Self-Parking Still Available At: (as of July 2023)*
SAHARA Las Vegas Hotel & Casino
Treasure Island
Trump International Hotel
Circus Circus
Fashion Show Mall
Tropicana
Wynn
Pro Tip: Sign up for the hotel's loyalty program (player's card). Ceasers or MGM owns most hotels. Signing up with Ceasers Rewards or the M life Rewards will offer free self-parking for their hotels and more benefits.
17. Use the Monorail or The Deuce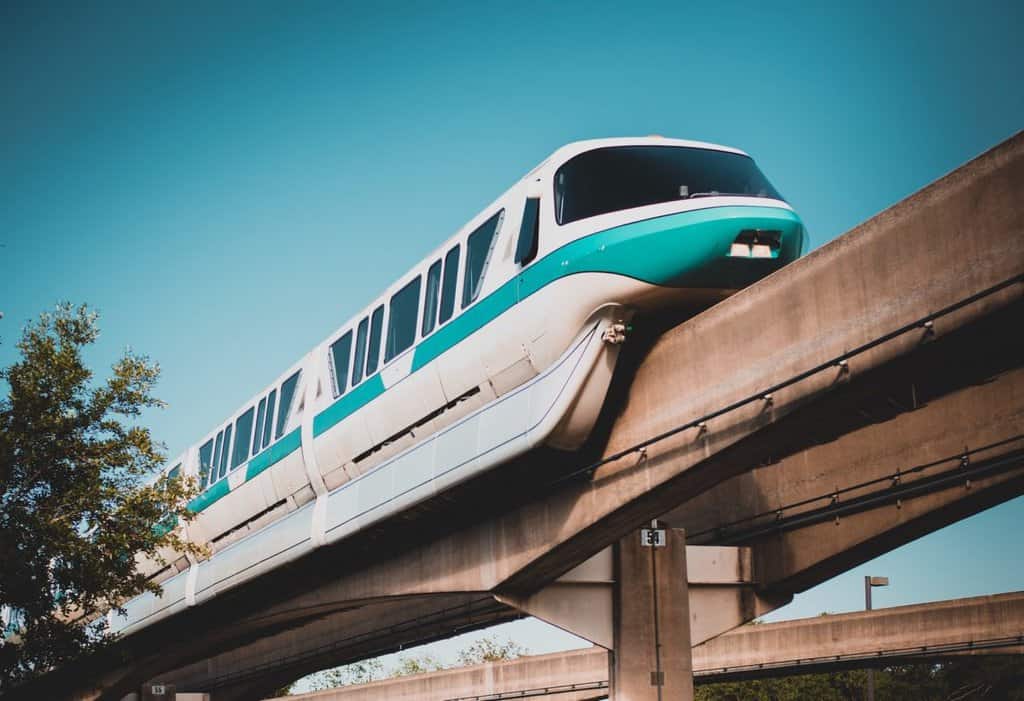 When looking at a map of the Las Vegas Strip, everything might look close to each other, but in reality, distances are further than they appear.
You can walk along the strip to get to the next hotel or see activities on the Las Vegas Strip, but sometimes the distance is too far.
If your destination is too far or running late you might think to just call uber.
For Ubers, you will need to get picked up at a designated spot.
Usually, you have to go to the side or even the back of the casino to get picked up.
Ubers are not allowed to pick up passengers on the steet.
And with Uber, costs can quickly add up.
The Las Vegas Monorail has seven stops you can get off on and from as far as the MGM to the Sahara Casino. The monorail is faster than driving on the street and its clean.
Tickets are available per ride and daily tickets. And you can expect a monorail to arrive every 4 to 8 minutes at each station.
*Pro Tip: Buy monorail tickets online for cheaper rates.
Using the strip's city bus (The Deuce) is excellent because it operates 24 hours daily.
A bus arrives every 15- 20 mins. Here is the route map.
The best part about using the bus is that it stops almost all the casinos along the trip and you can even take it all the way to Fremont St.
A daily pass costs only $8.
Traveling to Las Vegas FAQs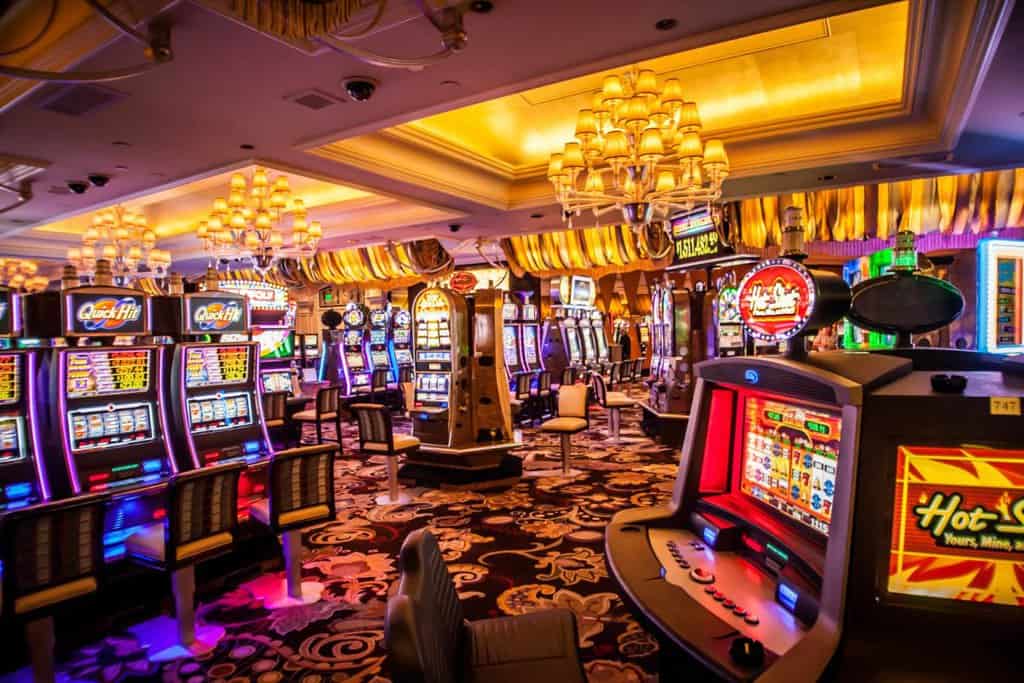 Is Las Vegas safe to visit?
Yes, Las Vegas is safe to visit, with so many people walking the trip throughout the day and night.Generally, there is little to no crime on the trip, and my city police patrol it well.There are some parts to avoid, like downtown late at night.
When is the best time to travel to Las Vegas?
The best time to visit las vegas will be May and September as the temperatures, crowds, pool parties are open and rates on accommodation are lower compared to the rest of the year.
When is the worse time to travel to Las Vegas?
The worse time of year to visit Sin City will be the months of March, October, and New Year's Eve. During these times, Vegas is the busiest, and rates are high to visit during these times of the year.
Is $1000 enough for a week in Vegas?
When visiting Las Vegas, you can enjoy free things to do and cheap meals, so $1000 will be enough. If you plan to go to excellent restaurants, drink cocktails, attend shows, gamble, and shop, then you will need more than $1000.
Is it better to use cash or card in Las Vegas?
Bringing both card and cash to your vegas trip is great to have. Especially have cash available to tip throughout your trip. The card is good to have to go out and have a tab open at a bar.
Is Vegas fun for non-gamblers?
Yes, Las Vegas if still fun for non-gambles. Las Vegas is also known for its fine dining, entertainment shows, shopping, and each hotels decor. There are countless things to do in Las Vegas besides gambling.
Conclusion: Las Vegas Tips For First Timers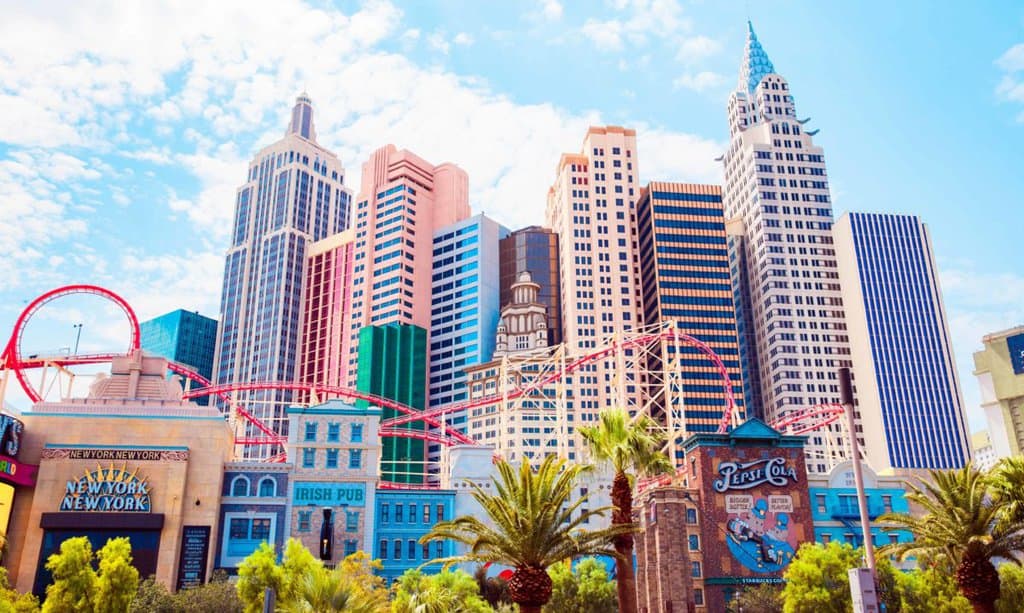 Visiting Las Vegas for the first time can be an exciting and overwhelming experience.
These 17 Las Vegas tips for first-timers by a local offer valuable insights to ensure an unforgettable experience in the City of Lights.
From booking early to secure the best deals and avoiding the crowds by traveling mid-week to venturing beyond the Strip to explore the local food scene, these insider tips will help you make the most of your trip.
Don't forget to bring your ID, wear comfortable shoes, and take advantage of the iconic buffet experience.
Staying on the Strip and booking accommodations wisely can also enhance your stay.
With these tips in mind, you're ready to navigate Las Vegas like a pro, whether you're a gambler or not.