Whats The Worst Time To Visit Las Vegas in 2023 (By A Local)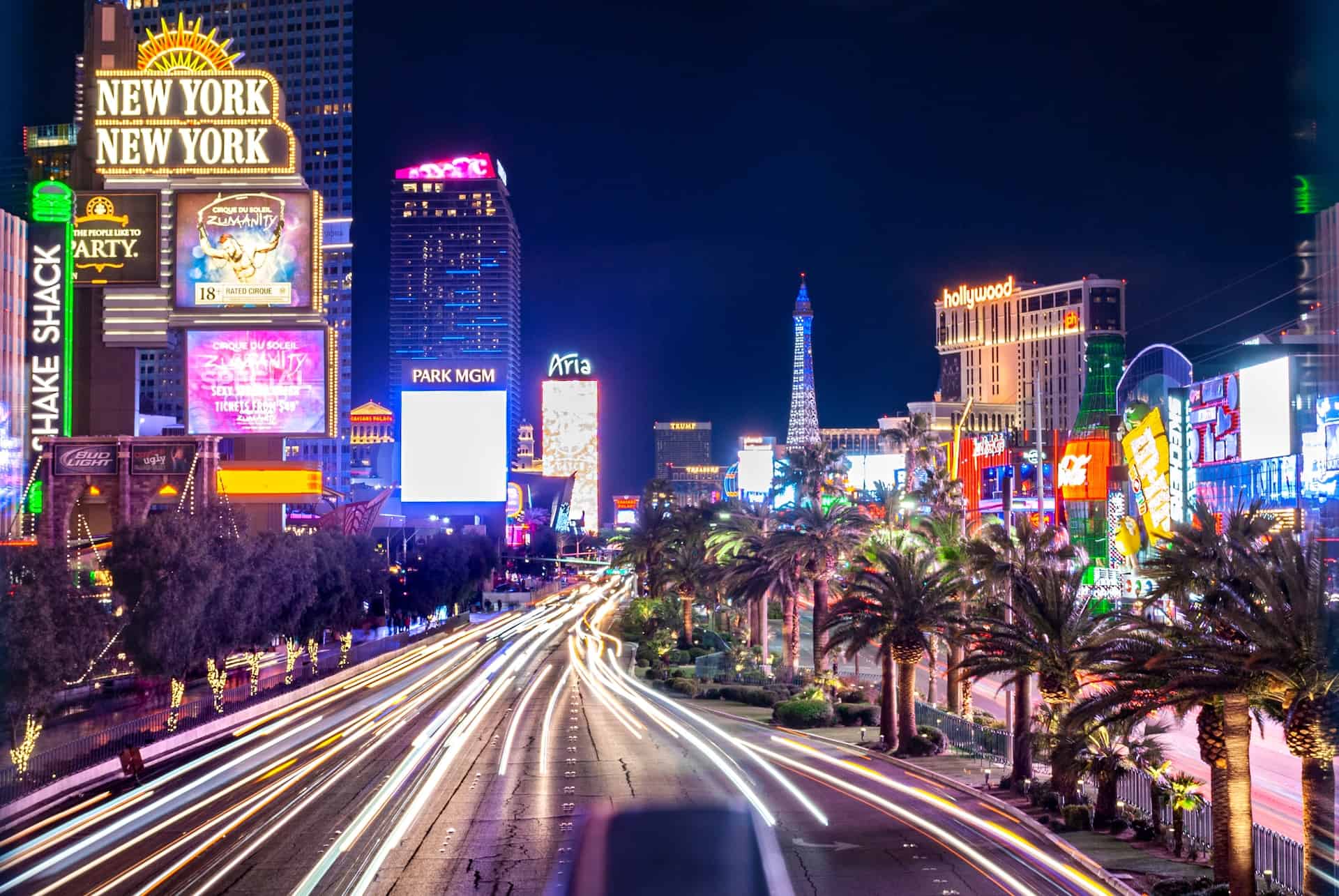 Planning a trip to Sin City? Before you pack your bags and hop on that plane, there's one crucial thing you need to know: the worst time to go to Las Vegas.
Whether you're a first-time traveler or a seasoned pro, knowing when to avoid crowds, high prices, and unbearable heat is essential.
After living in Las Vegas for 20 years, I can give you the inside scoop on the times of year you shouldnt visit and the times to consider instead for a sucessful Vegas trip.
When Is The Worst Time To Visit Las Vegas?
There are a few times throughout the year to avoid visiting the City of Lights.
1. March 🏀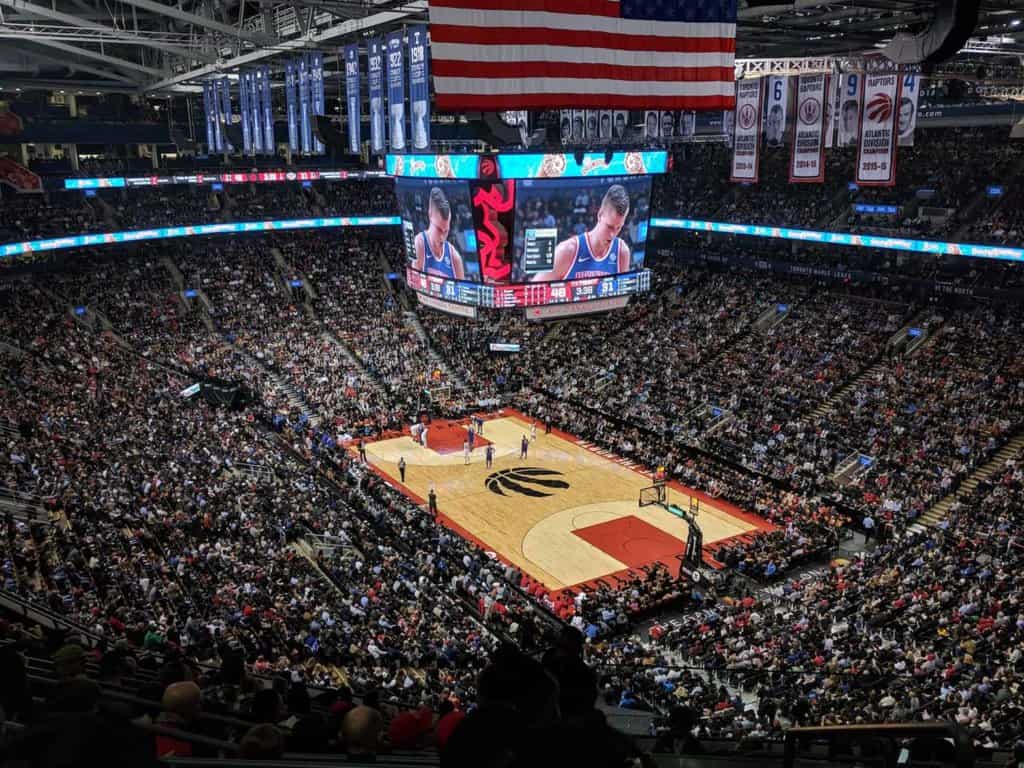 Due to a combination of factors, March is often considered one of the worst months to visit Las Vegas.
Firstly, spring breakers flock to the city, resulting in an influx of young party-goers and a generally crowded atmosphere.
Popular events like March Madness also draw in large crowds, further contributing to the congestion.
As a result, prices for accommodations and entertainment tend to skyrocket during this time, making it a less budget-friendly option for travelers.
2. July 🥵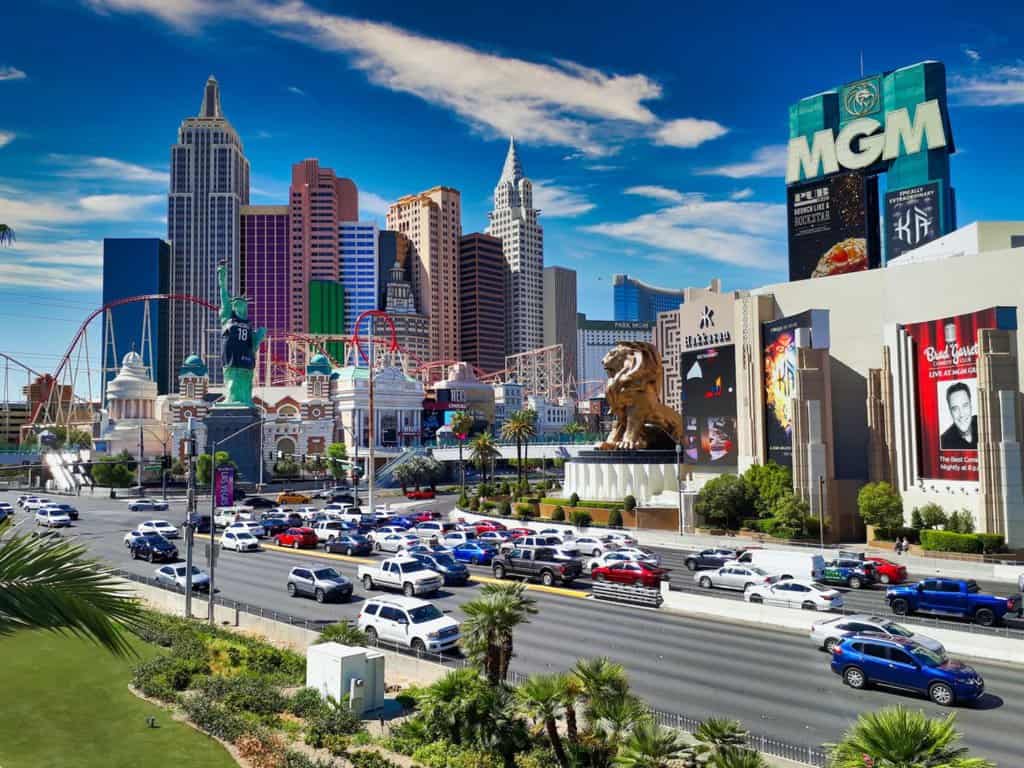 July is often considered one of the worst months to visit Las Vegas due to the scorching temperatures that exceed 100 degrees Fahrenheit.
The intense heat can make it unbearable to engage in outdoor activities, making it difficult for visitors to enjoy all the city has to offer.
The streets become crowded with tourists seeking refuge from the heat in air-conditioned casinos and hotels, which can detract from the overall experience.
While Las Vegas offers plenty of indoor entertainment options such as shows, shopping, and dining, those looking to experience the famous outdoor attractions may find it unpleasant during this time of year.
3. New Years Eve 🥳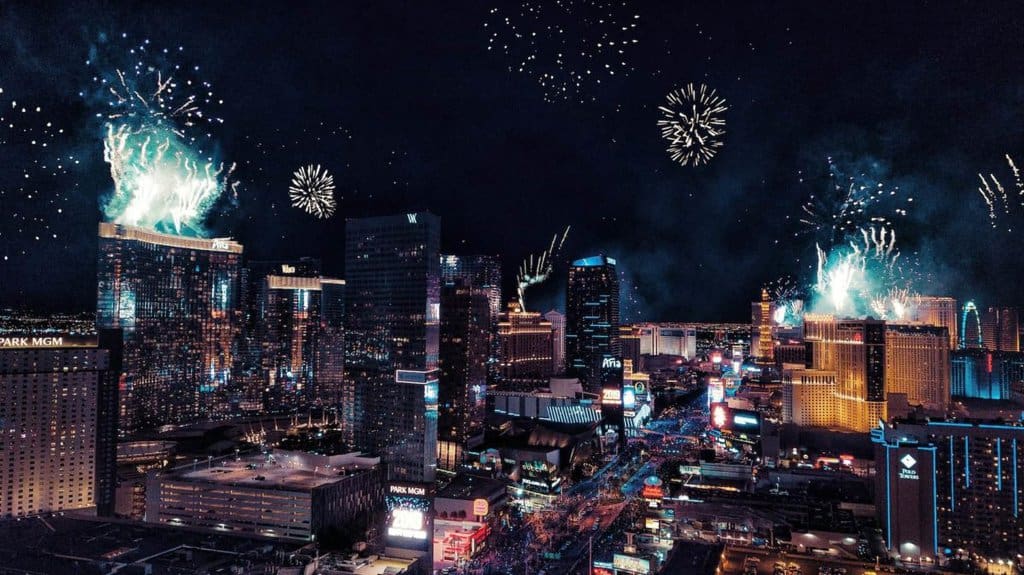 New Year's Eve is undoubtedly one of the worst times to go to Las Vegas.
While it may be a popular time to ring in the new year, it has its fair share of drawbacks.
Flight prices and accommodations skyrocket during this time, often selling out fast, making it an expensive endeavor for travelers.
The city becomes incredibly crowded, with tourists flocking to celebrate from all corners of the globe.
This can lead to long lines and congested streets, which can be quite frustrating for those looking to explore the city.
Additionally, shows and clubs are in high demand.
They can be challenging to get into without reservations or VIP access.
4. October 📈
October may not be ideal for visiting Las Vegas if you're looking for a quiet and affordable getaway.
This month is notorious for being one of the busiest and most expensive times to visit Sin City.
Known as a popular month for conventions, concerts, and now sporting events like football due to the arrival of the Raiders, this bustling city sees an influx of visitors during October.
As a result, hotel prices skyrocket during October, making it one of the priciest times to book accommodations.
5. Winter Months (❌ No Pool Parties)
If you're planning a trip to Las Vegas and have your heart set on enjoying pool parties, it's important to avoid visiting during the winter months of October to February.
During this time, most pool parties are closed due to the cooler temperatures.
While the city has a reputation for its vibrant pool party scene, with luxurious pools, DJ sets, and a lively atmosphere, these events are typically only available during the warmer months when the weather is more conducive to outdoor activities.
When Is The Best Time To Visit Las Vegas?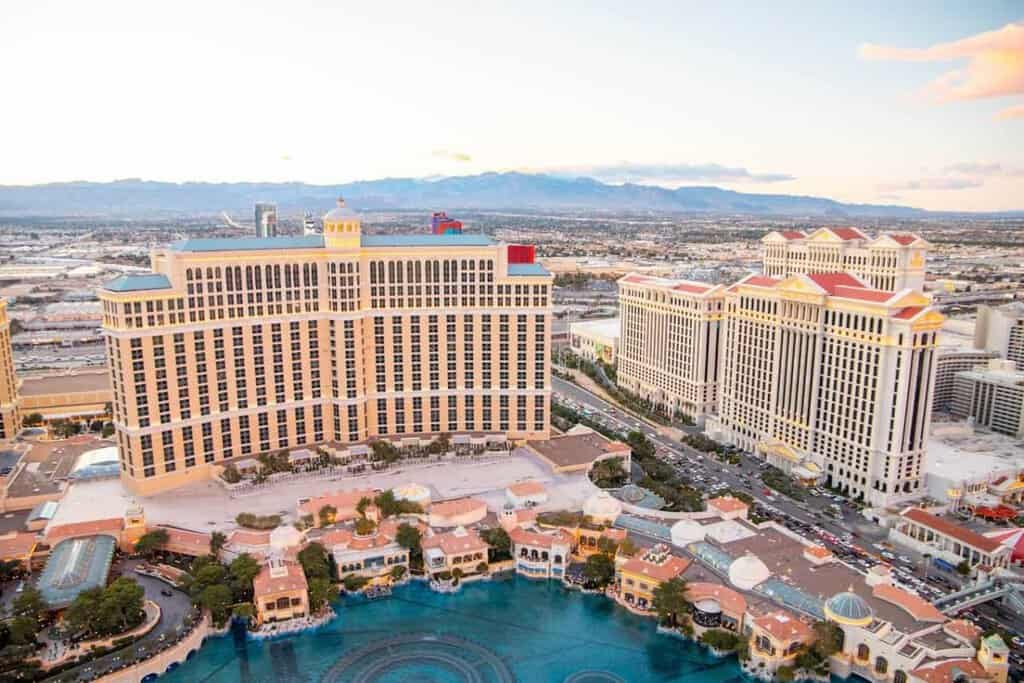 The best time to visit Las Vegas is during the shoulder season, May and September to November.
The shoulder season also offers better deals on accommodations and activities, allowing you to make the most of your visit without breaking the bank.
You can also enjoy outdoor activities, such as exploring the famous Las Vegas Strip or hiking in nearby national parks, without enduring extreme heat or cold.
The Best Time To Visit Vegas For Pool Parties
Las Vegas pool parties are open from late March to September.
The best time to visit Vegas for pool parties is from May to September.
During these months, the weather is hot and sunny, making it perfect for lounging by the pool and enjoying the vibrant party scene that Vegas is known for.
However, it's worth noting that March and April can also be popular months for pool parties due to spring breakers flocking to the city.
So if you're looking for a lively atmosphere with a younger crowd, these months may be your best bet.
Cheapest Time To Visit Vegas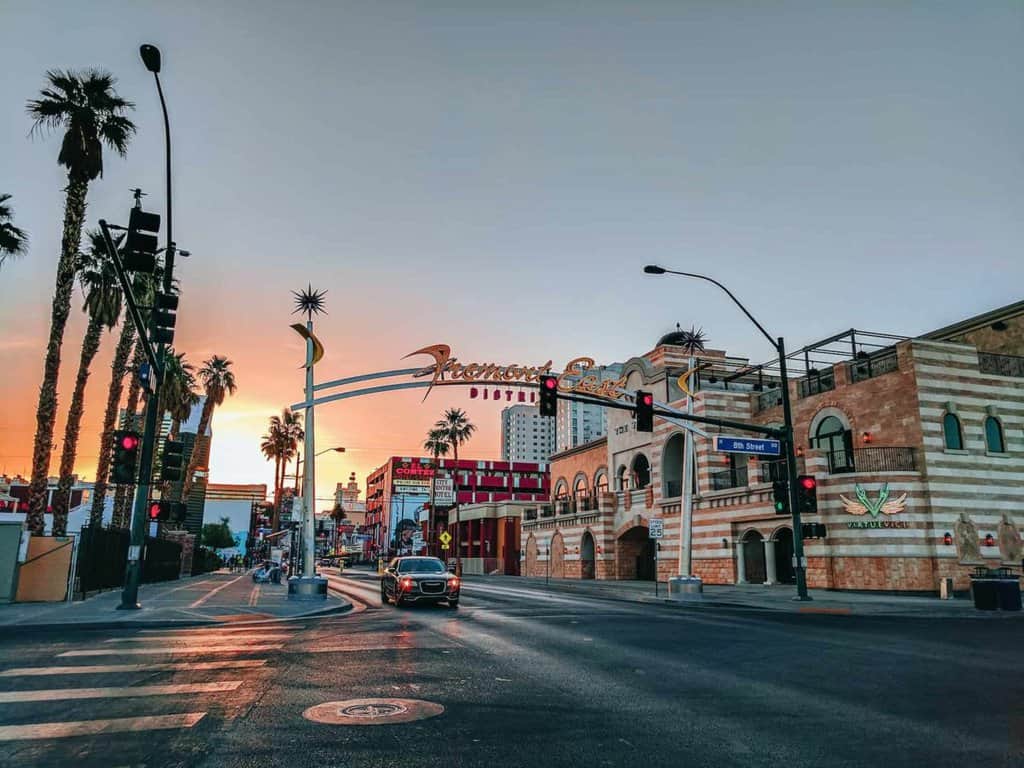 The cheapest times to go are during the months of August, January, and February.
According to LVCVA visitor statistics for 2019 through 2022, these months have consistently shown lower rates for accommodations.
Popular Time To Visit Las Vegas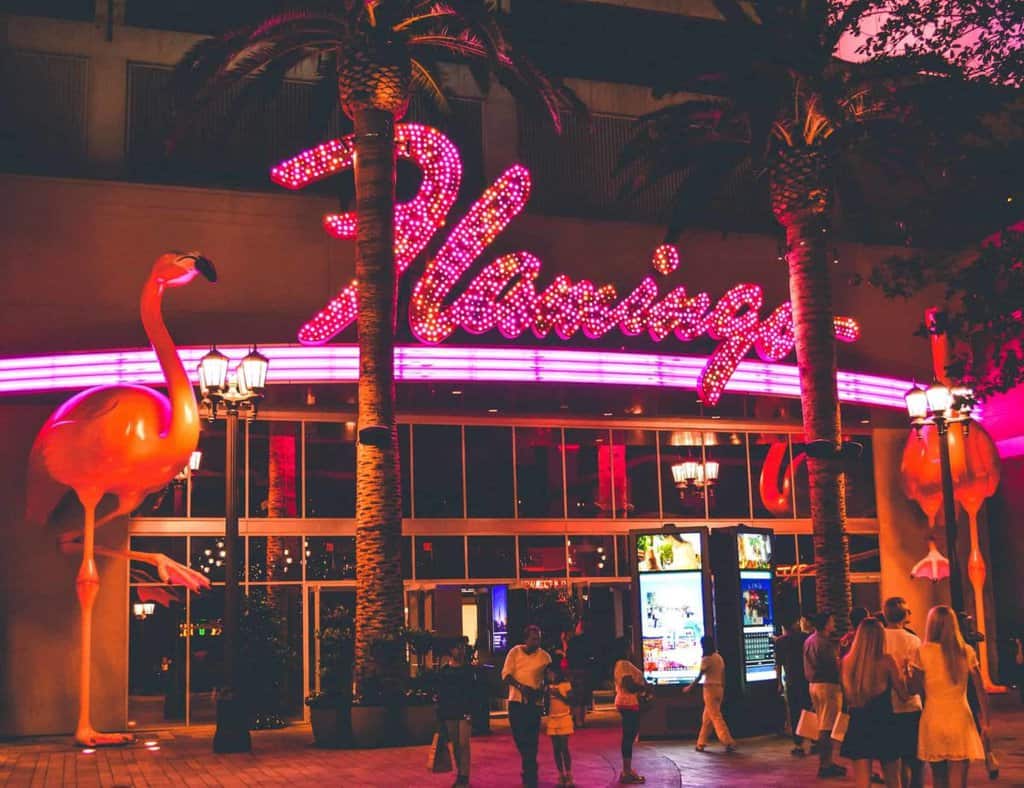 Las Vegas is a bustling city that attracts visitors from around the world year-round.
However, there are certain times when the city is particularly popular and vibrant.
Major holidays such as Memorial weekend, St. Patrick's Day, Cinco de Mayo, Spring Break, March Madness, 4th of July, Labor Day, and New Year's Eve are some of the busiest times to visit Las Vegas.
Las Vegas Weather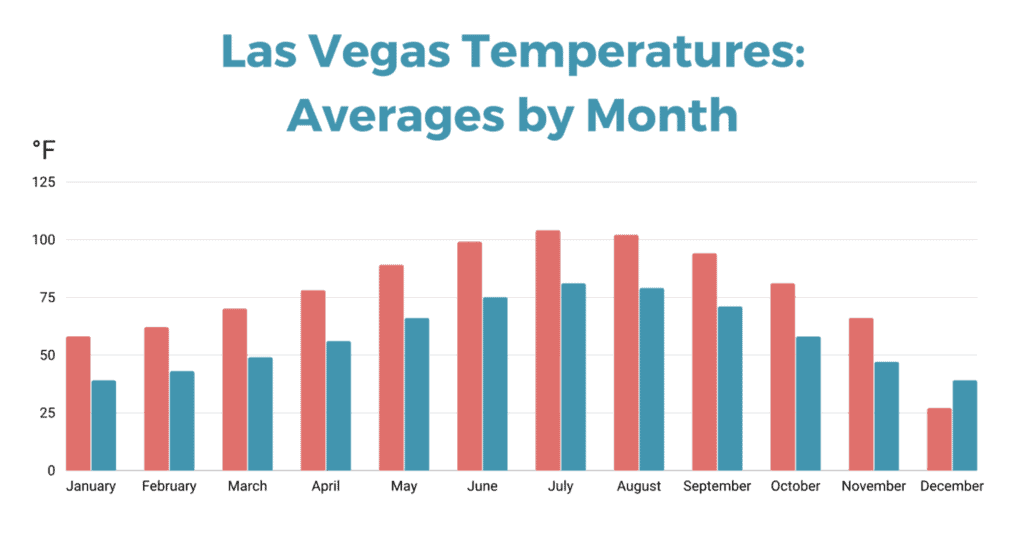 Las Vegas experiences a wide range of temperatures throughout the year.
Summer months, typically spanning from June to August, are scorching hot, with temperatures soaring over 100 degrees Fahrenheit (38°C) regularly.
Las Vegas heat is dry heat .
On the other hand, the winter months from December to February bring a cooler climate, with December being the coldest.
Daytime temperatures can hover around 50 to 60 degrees Fahrenheit while nights can be quite chilly, dropping into the 30s and 40s°F (2-9°C).
Though temperatures are lower, the dry desert air ensures that even winter days are relatively comfortable compared to colder, more humid regions.
Visiting Las Vegas FAQs
What is the off-season in Las Vegas?
Las Vegas experiences its off-season during the winter months, typically from December to February.
During this time, the city sees a decrease in tourist activity.
The cooler temperatures during the winter also make it a less popular time for outdoor activities such as pool parties and golfing.
As a result, hotel rates and flight prices are often lower during this time, making it an ideal opportunity for budget-conscious travelers to experience all that Las Vegas.
How many days do you need in Vegas?
The number of days needed for a trip to Las Vegas depends on your itinerary and what you want to experience.
For those looking for a fun trip on the Las Vegas Strip, three days can be enough to enjoy the vibrant nightlife, indulge in world-class dining, and try your luck at the casinos.
However, if you want to explore more of the surrounding areas and take day trips, then it's recommended to allocate around five days.
This will give you time to visit nearby attractions like the Hoover Dam or Red Rock Canyon, as well as experience outdoor activities such as hiking or horseback riding.
What months are the most expensive for Vegas?
October is indeed one of the most expensive months to visit Las Vegas.
Firstly, October is a popular time for conventions and conferences in Las Vegas, which drives up demand for hotel rooms and increases prices.
Additionally, the weather in October is usually pleasant, with mild temperatures that make it an ideal time for outdoor activities, accommodations, and entertainment driving up prices across the board.
When is the busiest and most crowded time to visit Las Vegas?
The busiest and most crowded times to visit Las Vegas are typically during the months of July and October, as well as during the New Year's holiday.
During these times, the city sees a surge in tourists from around the world, resulting in packed casinos, long lines at popular attractions.
What is the slowest month in Las Vegas?
February is known as the slowest month in Las Vegas.
The cooler temperatures and lack of major holidays or events contribute to this slower pace.
Where To Stay In Las Vegas
Conclusion:The Worst Time To Visit Las Vegas
Visiting Las Vegas can be an incredible experience, but it's important to plan your trip wisely to avoid the worst months.
From scorching temperatures and high prices to overwhelming crowds, certain times of the year can make your visit less enjoyable.
To make the most of your trip, consider avoiding the summer months when temperatures soar, making outdoor activities unbearable.
Additionally, be mindful of major events and holidays that attract large crowds and drive up prices.
By planning your trip during the off-peak seasons, you can enjoy a more comfortable and affordable visit to Las Vegas.
Remember to check the weather forecast and research upcoming events before finalizing your travel dates.